Human Resources & Talent
·
Boston Athletic Association
·
Hybrid Remote
Boston Athletic Association Director of Human Resources
Join the B.A.A. as founding Director of Human Resources to lead the development and implementation of best-in-class HR practices.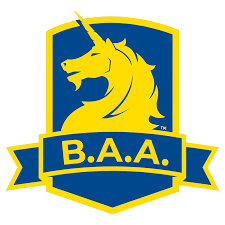 ABOUT THE BOSTON ATHLETIC ASSOCIATION
The Boston Athletic Association (B.A.A.) is a non-profit organization with a mission to promote a healthy lifestyle through sports, especially running. The B.A.A. is committed to a world where all people can access and benefit from running and an active lifestyle. The B.A.A. advances its mission and vision by organizing mass-participatory running events such as the Boston Marathon, creating or supporting community fitness events, and sponsoring a running club that serves the greater Boston area.
Since the B.A.A renewed its commitment to youth running in 1997, nearly 35,000 Boston-area youth have experienced the inspiration and excitement of a B.A.A program. Through the generous support from adidas and the City of Boston, the B.A.A. expanded its efforts and remains committed to introducing and encouraging the sport of running in the lives of Boston-area youths. Looking forward, the B.A.A. will deepen its commitment to broadening access to running across a variety of communities through the newly established Boston Running Collaborative.
The B.A.A. believes that everyone—no matter their race, gender, or background—should be able to advance their well-being safely and without fear or discrimination of any kind. The organization is committed to achieving a greater level of diversity on its staff and understands the importance of representation in all aspects of its work, whether internal or external. To learn more about the B.A.A's commitment to racial justice, please click here. To learn more about the B.A.A's history, programs and team, including their planned leadership transition, please click here.
ABOUT THE ROLE
The founding Human Resources Director will play a vital role in the development and implementation of best-in-class practices regarding the B.A.A.'s most critical resource: its staff. We seek a hands-on and high-level leader to ensure we capably invest in our team.
As our organization grows, the Director's work will focus on creating and refining policies and procedures related to recruitment, hiring, onboarding, compensation, records management, safety and health laws, employee relations and retention trends, AA/EEO compliance and employee relations. This is a demanding and exciting position; the successful applicant will receive great satisfaction from capacity-building work that enables people and organizations to achieve new heights.
The Director of Human Resources will report directly to the B.A.A's Chief Executive Officer and be part of its senior leadership team. The Director will have the opportunity to build a best in class Human Resources function for today's 40 person organization, including resources to hire and manage a nimble team in the near future.
RESPONSIBILITIES
Systems, Administration and Compliance
Oversee the development and maintenance of human resources systems that meet the organization's needs.

Ensure that the B.A.A maintains compliance with federal, state, and local legal requirements by studying existing and new legislation; anticipating legislation, ensuring adherence to requirements, providing advice to the Chief Executive Officer on needed actions, and leading/assisting in implementation of changes as needed.

Monitor and track health data as needed regarding COVID-19.

Ensure the Employee Handbook is up-to-date, reflecting current practices, laws, and regulations.

Partner with the Finance and Administration team and outsourced benefits broker on employee benefit program design and selection for all staff. Support annual Open Enrollment process.

Fulfill responsibilities as a member of the senior leadership team, including participation at appropriate meetings and demonstrating top leadership to all of the B.A.A.

Employee Engagement
Formulate and recommend personnel policies, procedures and objectives for the organization to the senior leadership team.

Determine and recommend employee engagement practices necessary to establish a positive employer-employee relationship and promote a high level of staff engagement.

Create systems to collect and review staff feedback and conduct internal reviews to ensure organizational learning and improvement.

Work with staff and managers to help foster an environment that welcomes diversity, equity, belonging, and inclusion, including advancing initiatives from ideation to implementation across all components of the B.A.A.

Coordinate management training in interviewing, hiring, terminations, performance management, safety, sexual harassment, and other relevant programs.

Performance Management & Compensation
Lead the development, implementation, and maintenance of the B.A.A'.s performance management system, including staff and manager training and coaching, and quality checks.

Provide coaching and guidance to managers regarding personnel management issues, including performance management, and training. Oversee and provide assistance with performance reviews, performance improvement plans, and job descriptions.

In partnership with the senior leadership team, establish wage and salary structure and pay policies. Administer compensation program and monitor fair pay practices across the organization.

Hiring, Retention & Succession Planning
Establish effective on-boarding and off-boarding policies and practices. Ensure consistent implementation and follow through.

Lead hiring and management of the Human Resources department and team.

Support employees dealing with personnel challenges, whether that be with supervisors, peers, or direct reports.

Review and support managers through the consideration of employment terminations, performance improvement plans, and make recommendations to leadership.

Support the communication of updates and changes to talent acquisition systems, technology and processes to the organization.

Ensure managers are supported in developing job descriptions, recruiting, interviewing, and hiring, with a specific emphasis on thoughtful sourcing strategies to build diverse candidate pools, talent pipelines, and partnerships.

Set recruitment and hiring strategy, and work with internal teams and hiring managers to assist with recruitment efforts and ensure successful execution of hiring processes.
WHO WE'RE LOOKING FOR
There are innumerable ways to learn, grow and excel professionally. We know people gain skills through a variety of professional, personal, educational, and volunteer experiences. We respect this when we review applications and take a broad look at the experience of each applicant. We want to get to know you and the unique strengths you will bring to the work. This said, we are most likely to be interested in your candidacy if you can demonstrate the majority of the qualifications and experiences listed below.

Minimum of five (5) years demonstrated leadership in a human resources role.

Effective interpersonal and creative problem-solving skills; proven track record for working well across teams.

Experience in project management, taking ideas from conception to launch in fast moving work environments.

Exceptional interpersonal skills/ emotional intelligence, with the ability to manage relationships with a diverse set of colleagues.

A successful track record in setting priorities, managing relationships and ability to prioritize, negotiate and work with a variety of internal and external stakeholders/partners.
Experience managing human resources and general operations administrative functions.

Demonstrated ability to develop high-quality relationships, understand the needs of managers and identify the effective solutions.
Impeccable ethics and judgment in maintaining highly sensitive and confidential information.

Proactive and solutions-oriented with experience working in ambiguity.

Proficiency using systems, tools, and processes including comfort with Microsoft Office, and HRIS.

Experience in and commitment to advancing racial justice and equity initiatives in the workplace.

SHRM/HR certification preferred.
WORK EXPECTATIONS AT THE B.A.A.
We are a hands-on team and seek employees who are passionate about our work and service to our community. The Director of Human Resources role is a 40 hours/week, exempt position. This role is an MA-based hybrid work arrangement. The B.A.A. has two office spaces--one in downtown Boston and one in Hopkinton, MA. The Director of Human Resources will be expected to travel to each office on an occasional basis.
COVID-19 Guidelines
We continue to adapt to safety protocols related to COVID-19 as we understand them. All employees must comply with the B.A.A.'s current COVID-19 Guidelines, including B.A.A.'s vaccination requirement. For the safety of the community, B.A.A. employees are expected to obtain COVID tests if they have symptoms or have traveled by plane. Quarantining may be required after air travel.


COMPENSATION & BENEFITS
The salary range is competitive and commensurate with lived and professional experience. The B.A.A. will promote your professional growth and development by providing access to:
Competitive health & dental insurance plans with employer contributions of at least 80%

Life insurance, short term, and long-term disability plans funded 100% by the B.A.A.

401K matching dollar-for-dollar up to 4% after one year of service, elective deferrals may begin upon hire

Paid vacation based on years of service

11 paid holidays, 9 scheduled and 2 floating

A private option for Paid Family & Medical Leave with up to 26 weeks of paid leave per year for qualifying leave events
HOW TO APPLY
Please prepare a resume and cover letter to the attention of the B.A.A. Hiring Committee and submit your materials through the online application portal run by our recruiting partner, Positively Partners. For confidential inquiries or for assistance in completing the application, please contact search@positivelypartners.org.
Positively Partners will review and respond to all applications received. While subject to change, candidates elected to advance throughout the process can expect initial conversations with Positively Partners, an interview with the B.A.A. Hiring Committee, and a final interview day with members of the B.A.A. team. Expected start date is summer 2022.
The B.A.A. is an equal opportunity employer and does not unlawfully discriminate against employees or applicants for employment on the basis of an individual's race, color, religion, creed, sex, sexual orientation, gender identity, national origin, age, disability, marital status, veteran status or any other status protected by applicable law.
Department

Human Resources & Talent

Role

Director

Locations

Boston Athletic Association

Remote status

Hybrid Remote
our philosophy
We partner with nonprofits and socially-minded organizations that want to make a difference in people's lives. Since organizations are most impactful when there is alignment between its mission and their employee's values, and employees are most engaged when their strengths, purpose and attitude align with their role, our goal is to match qualified applicants with organizations that align with their strengths, purpose and values.
About Positively Partners
Positively Partners is a social enterprise committed to helping schools, nonprofits and socially-minded organizations achieve exceptional performance from their employees.
We are psychology practitioners, human resources professionals, trainers and system design experts working together to create highly productive, mission-driven, work communities.
Human Resources & Talent
·
Boston Athletic Association
·
Hybrid Remote
Boston Athletic Association Director of Human Resources
Join the B.A.A. as founding Director of Human Resources to lead the development and implementation of best-in-class HR practices.
Loading application form