Education, Program and Community Development
·
West End House
West End House Music Clubhouse Coordinator
Use your passion and skills in the musical arts to create and execute a dynamic music program that enables youth to grow as West End House Music Clubhouse Coordinator!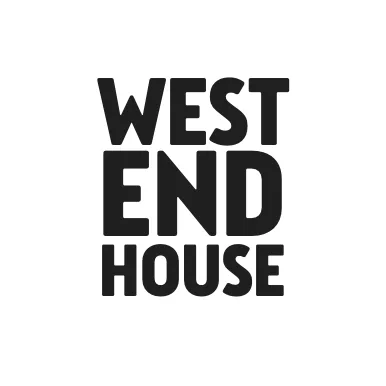 West End House is the largest youth development agency in the Allston-Brighton community providing high-impact programs that ensure that our young people are succeeding academically, exploring and mastering the arts, developing career readiness skills and adopting healthy lifestyles. Operating since 1906, today's West End House welcomes hundreds of youth each year who represent more than 40 different countries and 10 languages. Our commitment is to ensure Boston's children and teens have access to opportunities to help them thrive. West End House serves young people throughout Allston-Brighton and across Boston's neighborhoods, including Roxbury, Dorchester, Mattapan, Hyde Park, Fenway, Roslindale, South Boston and East Boston.


THE OPPORTUNITY
At the West End House (WEH) our mission is at the heart of all we do. We provide high-impact programs that support youth as they achieve academic success, explore the arts, develop career readiness & leadership skills, and adopt healthy lifestyles. We are committed to advancing racial equity through our work and throughout all aspects of our organization - our youth programs, our community and family engagement, and our board and leadership.

Youth need to grow in a holistic, well-rounded manner and one of the ways in which we seek to facilitate this is through musical instruction. While listening to music is often an integral part of youth's lives, here at West End House we aim to provide them with a focused opportunity to build self-confidence and interpersonal skills by learning how to play, perform, compose, and record music.

As the Music Clubhouse Coordinator, you will tap into your deep passion for the musical arts to create and execute a dynamic music program that enables youth to grow on a personal level while deepening their connection to music. You will work with a diverse community of youth, primarily between the ages of 10-18, and allow them to define and explore their musical vision. You will be a leader and subject matter expert in your domain and develop a high-quality, results driven program. Additionally, you will develop channels for interested youth to refine their musical talent and find potential career pathways. You will use your talents working with young people to build close-knit relationships that will help youth remain engaged in the programming. These relationships, in combination with reflections from program data, will enable you to adapt and grow the program to create the best outcomes for young people.
You will be the primary staff member in charge of musical instruction and report directly to the Senior Program Director.


Music Coaching and Mentoring 
Lead West End House's music program; develop and facilitate music instructional activities for all West End House members
Serve as primary liaison with partners and academic institutions associated with the musical arts; supervise students, volunteers, and teen employees
Attract and recruit youth from within West End House programs as well as the broader community, to the Music Clubhouse
Act as a catalyst for change; continuously focusing on quality and improvement to ensure consistent delivery of high quality programs
Create opportunities to expose members of all ages to the musical arts; engage members in high-quality music programming, and advance dedicated members to higher levels of skill
Maintain a system of assessment to ensure advancement of skill level and youth portfolio completion
Build long-term, trusting relationships with the youth
Music Program Design
Create, revise, and implement program curriculum in collaboration with Senior Program Director
Coach and provide opportunities to showcase and celebrate youth's music skill and development through organizing musical projects and events
Alter instructional design based on emerging trends and ensure that the key goals and objectives of the program are met
General
Manage and provide feedback to assigned volunteers and peer leaders
Collect & submit youth participation numbers, surveys, and other information to ensure that organizational decisions and plans are informed by relevant on-ground data
Implement/adhere to BGCA membership and safety requirements
Adopt responsibility for protection and care of program equipment and facility; report all issues in a timely manner to facility manager
WHO WE'RE LOOKING FOR:
There are a multitude of ways to learn, grow and excel professionally and we know that people gain skills through a variety of professional, personal, educational, and volunteer experiences. We respect this when we review applications and take a broad look at the experience of each applicant. We want to get to know you and the unique strengths you will bring to the work. With this in consideration, we are most likely to be interested in your candidacy if you can demonstrate the majority of the qualifications and experiences listed below:
Bachelor's degree preferred; equivalent experience considered
2+ years' experience in music program facilitation or youth development
Knowledge of music fundamentals (e.g. reading music, harmony, rhythm, scales, key signatures, etc.)
Proficiency in playing at least two instruments at an intermediate level (guitar, bass, drum set, piano, or vocals) and ability to run a music ensemble
Proficiency in advanced music production techniques - e.g. DAW's, beat making, mixing/mastering
Proven track record of building trusting relationships with youth through empathy and robust communication skills
Strong classroom management and program facilitation skills
General project and people management experience is a strong plus
Demonstrable knowledge of youth psychology is a strong plus
  WHAT WE OFFER
This is a non-exempt role with a salary range of role is $45,000 - $52,000. Rates of pay within this range will be commensurate with experience and based on factors such as years of experience, educational qualifications, and proficiency in a second language.
West End House provides eligible employees with access to a comprehensive benefits package, including paid time off; health insurance; dental insurance; retirement; short and long-term disability insurance; and life insurance. West End House provides training and access to job related certifications for all employees and staff are encouraged to participate in their own professional development by identifying opportunities and sharing with their supervisor. West End House encourages and supports healthy lifestyles for all staff and provides access to our fitness center, gym, and pool as well as daily, homemade dinners (and lunch during the summer) for all interested staff.
IMPORTANT
This job description provides a general summary of the essential job functions typically assigned to individuals with the job title listed above. Employees are expected to perform duties assigned to them regardless of whether or not they are listed in the job description. Working hours are expected to align with youth program hours.
The West End House is an equal opportunity employer and does not discriminate on the basis of race, color, national origin, sex, religion, age, disability, sexual orientation, gender identity, veteran status, height, weight, or marital status in employment or the provision of services.

Department

Role

Program Coordinator/Associate

Locations

West End House
our philosophy
We partner with nonprofits and socially-minded organizations that want to make a difference in people's lives. Since organizations are most impactful when there is alignment between its mission and their employee's values, and employees are most engaged when their strengths, purpose and attitude align with their role, our goal is to match qualified applicants with organizations that align with their strengths, purpose and values.
About Positively Partners
Positively Partners is a social enterprise committed to helping schools, nonprofits and socially-minded organizations achieve exceptional performance from their employees.
We are psychology practitioners, human resources professionals, trainers and system design experts working together to create highly productive, mission-driven, work communities.
Education, Program and Community Development
·
West End House
West End House Music Clubhouse Coordinator
Use your passion and skills in the musical arts to create and execute a dynamic music program that enables youth to grow as West End House Music Clubhouse Coordinator!
Loading application form