Executive Leadership
·
Rehearsal for Life
·
Hybrid Remote
Rehearsal for Life Executive Director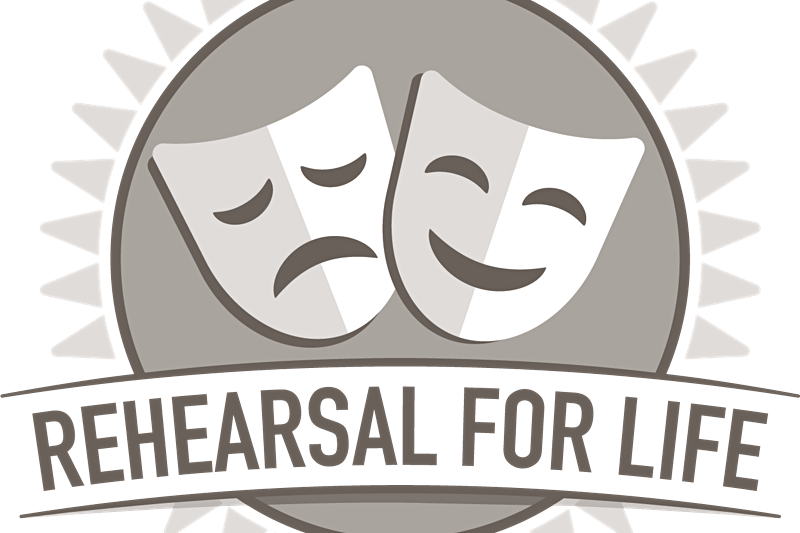 Rehearsal for Life believes in using theater as a vehicle for social change. Through the programming of Urban Improv and Freelance Players, Rehearsal for Life (RFL) aims to strengthen young people's social and emotional skills for every stage in life, through dialogue, creativity, and performance. RFL ultimately leads to empower youth who are building diverse and inclusive communities where all voices are respected.
Beginning with the founding of Freelance Players in 1974 and expanding to Urban Improv in 1992, Rehearsal for Life has proudly served over 80,000 young people in Boston and beyond with dynamic, interactive social and emotional learning programs with an annual operating budget of $1.3 million, a full- and part-time staff of 13, including teaching artists.

ABOUT THE POSITION
As Rehearsal for Life prepares for our next stage of growth, we seek an Executive Director with strategic acumen, exceptional team management skills, and a collaborative and strengths-based approach to leadership. You will be successful in this role if you can nurture a culture of teamwork, strengthen our focus on diversity, equity and inclusion, plan and support implementation of our fundraising strategy and goals, and position Rehearsal for Life for continued success and growth. An ideal candidate is a visionary leader with demonstrated competence for guiding and managing an organization of similar size, complexity, and trajectory.
As Executive Director, you will be responsible for overall strategic and operational leadership of the organization, including managing staff, programming, communications and marketing, financial management, and development. As an experienced and entrepreneurial professional, your primary focus is to ensure the health of organizational operations, fundraising for sustainability and programmatic growth.
This role reports to Rehearsal for Life's Board of Directors. The Executive Director will directly manage members of the Senior Leadership team, including: 
Head of Development and Finance
Head of Program and Creative Director: Freelance Players
Head of Program: Urban Improv and Head of Community Partnerships
Interim Urban Improv Artistic Director
RESPONSIBILITIES:

As the Executive Director, you will be responsible for the following threads of work:
Organizational Leadership and Management
Build a strong bridge between Rehearsal for Life programs to foster cohesion around our collective goals

Oversee the Head of the Programs for Urban Improv, Freelance Players, Youth Unscripted to ensure consistency across programs, alignment of goals, and coherence of a joint vision

Support and foster a culture that is thoughtful, inclusive, teamwork-oriented, transparent, and embraces the diverse, lived experiences of our staff and communities served

Work closely with the staff, Board, and key stakeholders to align outcomes with strategic goals

Collaborate among Board and Senior Leadership team to drive the organization's economic model and sustainability strategies

Build cohesion across all RFL programming ensuring equity of resources, philosophy of staff, and centralization of the youth

Employ high level of business acumen including successful financial management; the ability to balance the delivery of programs against the realities of a budget; and problem solving, project management, and creative resourcefulness.

Develop, maintain, and support a strong Board of Directors and Advocacy/Advisory Board; serve as ex-officio of each committee; seek and build Board involvement
Fundraising and Partnership Development
Cultivate and steward critical relationships to achieve Rehearsal for Life's goals for programs and organization scale
Execute ambitious but achievable annual and long-term plans for revenue generation and partnership creation to support existing program operations and implementation of strategic priorities
Strengthen program effectiveness by fostering relationships with Rehearsal for Life partners, event committees, volunteers, staff, donors, partnering organizations, and alumni
Provide funders and partners with data, reports, and information to feel confident that their contributions are being deployed in a cost-effective manner
Maintain a working knowledge of significant developments and trends and build Rehearsal for Life as a sought-after resource in the social emotional learning space for youth
QUALIFICATIONS & MINDSET

There are innumerable ways to learn, grow, and excel professionally. We respect this when we review applications and take a broad look at the experience of each applicant. We want to get to know you and the unique strengths you will bring to the work. This said, we are most likely to be interested in your candidacy if you can demonstrate the majority of the qualifications and experiences listed below:
As Executive Director, you will be a strategic and dedicated champion of Rehearsal for Life. Energetic and enterprising, successful candidates will demonstrate deeply held respect for and understanding of the power of our programming, even if their primary professional background is in another field.
Progressive development and management experience gained in mission-driven organizations
Commitment and experience to diversity, equity, inclusion, belonging, and accessibility best practices and continuous learning
Ability to build sustainable and productive partnerships with nonprofits, businesses, academic, and education institutions. Comfortable and capable of speaking to these constituents and other stakeholders about the impact of RFL's model
A proven track record and passion for nonprofit fundraising that is demonstrated in a commitment to maintaining current funders, a zest for cultivating new donors, an ability to generate new revenue streams, and a history of successfully taking organizations to the next level of sustained philanthropic support
Desire to play a key role in achieving an ambitious vision requiring cultural responsiveness, bold thinking, and comfort with embracing pivots to harness opportunities to strategically advance our work
Self-motivated and inspirational problem solver with demonstrated ability to coach, manage, and develop collaborative, diverse teams to achieve goals
Strong analytical skills and use of data to drive fundraising, partnership decisions, and budgetary forecasting
COMPENSATION & BENEFITS: 
This is an outstanding opportunity to contribute to and lead a non-profit supporting the lives of young people. Salary range for the role begins at $120,000 and is commensurate with lived and professional experience. Comprehensive benefits include health and dental insurance, retirement savings, and paid time off, along with employer-paid disability and life insurance. The Executive Director job duties may be performed remotely, with some in-office (Jamaica Plain) and in-person requirements, as necessary. With health, safety, and equity at the forefront, Rehearsal for Life programming is delivered in-person, and can pivot to be virtually, and/or hybrid if needed.
Making the Decision to Apply
To apply to this position, please prepare a resume and cover letter and apply through the application portal run by our recruitment partners at Positively Partners. For confidential inquiries or for assistance in completing the application, please contact Senior Consultant Chelsea Ulrich Tarnoff at culrich@positivelypartners.org.
All Rehearsal for Life employees are required to be fully vaccinated in accordance with Boston Public School mandates.
Timeline & Hiring Process
We will review and respond to all applications received. While subject to change, candidates selected to advance will progress through a process that includes initial conversations with Positively Partners and interviews with members of the Search Committee. Finalists will have an opportunity to meet key stakeholders, including the Board and staff. Anticipated start date is late Summer 2022.
Rehearsal for Life does not discriminate on the basis of race, color, national origin, sexual orientation, or disability in admission or access to or employment in its programs or activities.

Department

Role

Executive

Locations

Rehearsal for Life

Remote status

Hybrid Remote
our philosophy
We partner with nonprofits and socially-minded organizations that want to make a difference in people's lives. Since organizations are most impactful when there is alignment between its mission and their employee's values, and employees are most engaged when their strengths, purpose and attitude align with their role, our goal is to match qualified applicants with organizations that align with their strengths, purpose and values.
About Positively Partners
Positively Partners is a social enterprise committed to helping schools, nonprofits and socially-minded organizations achieve exceptional performance from their employees.
We are psychology practitioners, human resources professionals, trainers and system design experts working together to create highly productive, mission-driven, work communities.
Executive Leadership
·
Rehearsal for Life
·
Hybrid Remote
Rehearsal for Life Executive Director
Loading application form