Human Resources & Talent
·
MENTOR National
·
Hybrid Remote
MENTOR Director, People Experience & Culture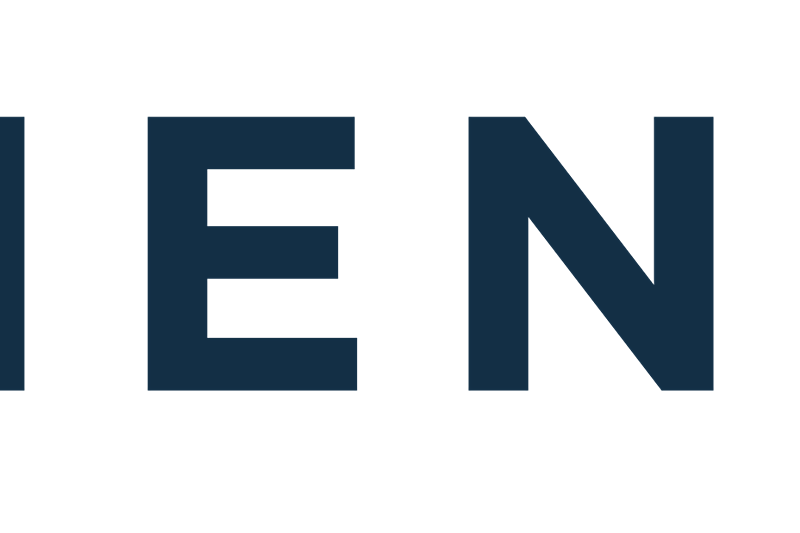 DIRECTOR, PEOPLE EXPERIENCE AND CULTURE
ABOUT MENTOR
Potential is equally distributed; opportunity is not. A major driver of healthy development and opportunity is who you know and who's in your corner.
30 years ago, MENTOR was created to expand that opportunity for young people by building a youth mentoring field and movement, serving as the expert and go-to resource on quality mentoring. The result – a more than 10x increase in young people in structured mentoring relationships, from hundreds of thousands to millions.
Today, we activate a movement across sectors that is diverse and broad and seeps into every aspect of daily life. We are connecting and fueling opportunities for young people everywhere they are -- from schools to workplaces and beyond.
COMMITMENT TO DIVERSITY
MENTOR is committed to fostering an environment of diversity and inclusion for all. We embrace our differences and celebrate our common humanity in advancing awareness of the need for the transformative power of supportive relationships for our young people. We believe that varied perspectives, experiences, and opinions are central assets in our mission to close the mentoring gap. As we seek to build the most complementary team when it comes to skills, perspectives, and experiences, we strongly encourage candidates from underrepresented communities to apply.
ABOUT THE POSITION
MENTOR seeks a full-time Director, People Experience & Culture to join the People & Strategy team at our national office. The Director, People Experience & Culture is a new position at MENTOR that will develop, implement, and manage MENTOR's talent and leadership pipeline programs related to internal staff, as well as interns and co-ops, and manage the cultivation of MENTOR's internal team culture. This position will provide strategic people & culture advice, improve internal people practices, and lead complex projects.
The MENTOR team is highly collaborative, and this role will work with and support every team across the organization and report to the Chief People & Strategy Officer. In order to best achieve its people strategy goals at MENTOR, the organization has chosen to outsource key components of its people function including talent recruitment and human resources through an embedded HR consulting firm, Positively Partners.
For candidates who are based where MENTOR National has offices (Boston and Washington D.C), MENTOR is expecting all employees to work in the office 2 days a week or 8 days a month. Preference will be given to candidates living in Metro Boston.
RESPONSIBILITIES
People Experience
Employee Training & Development: Assess organizational needs and identify and support opportunities for management and employee professional development and growth. Work with HR to monitor performance management process to identify development needs for implementation.

Team Training & Development: In collaboration with ELT, identify departmental training needs and assist directors with finding appropriate training resources to ensure that training is being offered to all employees across all programs; monitor and evaluate success of training programs, following up to ensure training objectives are met

Talent Pipeline Programs: Develop programming for MENTOR's supplemental talent programs including, internships/co-op and VISTA programs and work with outsourced recruitment and selection support regarding internal hiring for vacant positions. Lead, manage and monitor the program(s) and their impact.

Employee Handbook: Work with MENTOR's HR partner, Positively Partners, the Inclusion, Diversity & Equity in Action (IDEA) Team, and the Wellness Committee to recommend and update equitable and inclusive policies and practices for our Employee Handbook.

Employee Onboarding: Manage administration of MENTOR internal practices and guidelines, including Rules of the Road, introduction to team structure, etc.

Best Practices: Identify, analyze, and review emerging people and culture policy issues and trends, review and interpret relevant areas of research, and provide evidence-based and industry best practice recommendations to the Chief People and Strategy Officer.

Communications: Draft and deliver internal staff communications related to work policies, trainings, new hires, etc.

Other Assignments: Assist Chief People & Strategy Officer in human capital and culture initiatives as assigned.
Culture
Diversity, Equity, Inclusion & Belonging: Manage and monitor the execution of the DEI strategic plan.

Culture: Contribute to the development of a collaborative high performing organizational culture by building employee and organizational capability.

Racial Equity: Manage, create a dashboard for and monitor the implementation of our Racial Equity Action Plan, in partnership with with the Committee on Racial Equity (CORE) and Affiliates

Collaborations: Partner with IDEA Team, the Wellness Committee and others to build upon a high-performance culture.
EXPERIENCE & QUALIFICATIONS
There are innumerable ways to learn, grow, and excel professionally. We know people gain skills through a variety of professional, personal, educational, and volunteer experiences. We respect this when we review applications and take a broad look at the experience of each applicant. This said, we are most likely to be interested in your candidacy if you can demonstrate the majority of the qualifications and experiences listed below.


Experience in human resources or people and culture work in a quickly growing national team

Ability to provide operational expertise and consultancy across a broad range of internal people and culture functions to staff

Demonstrated expertise influencing and leveraging relationships to gain commitment to action that support large organization goals

Background in leading workforce planning and driving organizational change projects to a successful completion

Knowledge and experience in managing induction and on-boarding and learning and development process
Practical knowledge and understanding of contemporary HR practices and performance management systems and processes

Excellent writing, communication and presentation skills

Demonstrated ability to manage multiple projects and deadlines simultaneously

Ability to manage up and across an organization, distilling feedback from various viewpoints and to work collaboratively with cross-functional teams and external partners
BENEFITS
The salary range for this role is $80,000 - $90,000 and is commensurate with experience. Full benefits include health, dental, 403B, pre-tax transit, generous vacation, and life and short-and long-term disability insurance. The summary of the benefits can be found here.
MENTOR is an Equal Opportunity Employer and encourages candidates of all backgrounds to apply. Diversity of opinions, experiences, and backgrounds is a key asset.
MAKING THE DECISION TO APPLY
To apply to this position, please prepare a resume and compelling cover letter and submit them through our application portal. For confidential inquiries or for assistance in completing the application, please contact kpierce@positivelypartners.org. We will review and respond to all applications received.
We hope to have phone interviews in July 2022 with select candidates. Candidates who advance will have a virtual interview with Tara Spann, Chief People & Strategy Officer. Finalists will be selected for a virtual interview day with MENTOR staff. Candidates advanced to offer can expect a holistic reference check process and a background check. Expected start time is September 2022.
Department

Human Resources & Talent

Role

Director

Locations

Remote status

Hybrid Remote
our philosophy
We partner with nonprofits and socially-minded organizations that want to make a difference in people's lives. Since organizations are most impactful when there is alignment between its mission and their employee's values, and employees are most engaged when their strengths, purpose and attitude align with their role, our goal is to match qualified applicants with organizations that align with their strengths, purpose and values.
About Positively Partners
Positively Partners is a social enterprise committed to helping schools, nonprofits and socially-minded organizations achieve exceptional performance from their employees.
We are psychology practitioners, human resources professionals, trainers and system design experts working together to create highly productive, mission-driven, work communities.
Human Resources & Talent
·
MENTOR National
·
Hybrid Remote
MENTOR Director, People Experience & Culture
Loading application form