Operations
·
The Health Initiative
·
Fully Remote
The Health Initiative Senior Director, Campaign Operations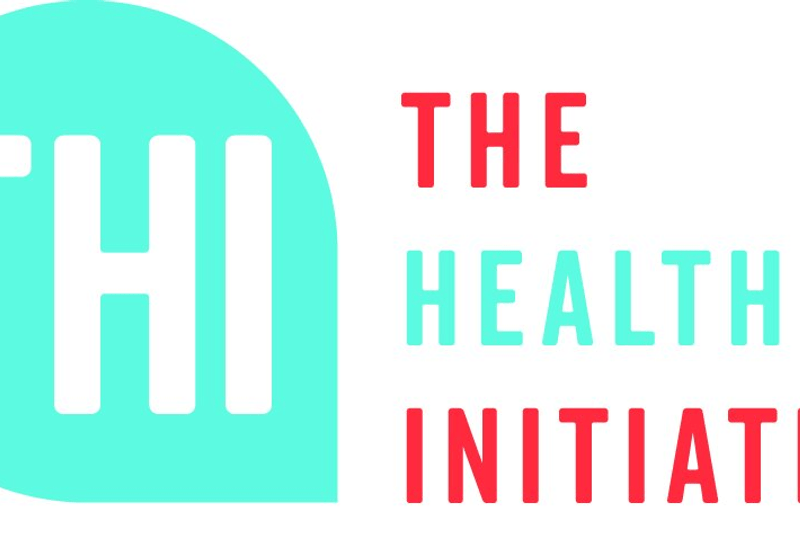 The Health Initiative (THI) seeks a highly driven and experienced Senior Director who thrives in the fast-paced context of issue-based campaigns and/or start-up environments, has an excellent track record of building systems to deliver results, and is passionate about THI's aim of catalyzing a new conversation about – and new investments in – the known drivers of health, including healthy food, safe homes, and well-paying jobs.
This is a unique, once-in-a-lifetime opportunity to join a mission-driven organization with the pacing and ethos of a campaign. Founded in 2018, THI is not for profit organization/campaign focused on catalyzing a new, nationwide conversation about investments in health. Specifically, THI's aim is to increase public and private investment in safe homes, healthy food, and well-paying jobs by reframing these issues as central to ensuring a healthy population and a health-based economy.
The U.S. spends ~$11 billion every day on healthcare – even though only ~20% of health outcomes are tied to clinical care. This disconnect is increasingly untenable, especially in the wake of COVID and a national reckoning on racial inequities. Even pre-COVID, 24% of those with commercial health insurance still lacked adequate food, housing, or other basics – driving up healthcare costs. COVID has made this only worse, especially for communities of color.
THI's theory of change is rooted in effecting a flywheel between cultural and technical change, with a focus on three primary drivers:
mobilizing broad support for investing in health;
increasing public and private investments in health;
ensuring those investments yield healthy food, safe homes, and well-paying jobs in communities.
As instigator and advisor, THI works intensively with public and private healthcare institutions that control billions of dollars and impact millions of lives (health insurers, federal agencies, state departments of health and human services, and foundations) to partner with communities to invest in health, not just healthcare. With THI's guidance, these institutions make investing in health central to their strategy, business model, and operations – and engage with communities to mobilize and align resources for healthy food, safe homes, and well-paying jobs while building community wealth and addressing historical inequities.
THI co-founders Rebecca Onie and Rocco Perla are national leaders whose careers offer critical insights into and experience with the drivers of health, healthcare delivery, and healthcare policy. Already delivering results nationally, THI has by design maintained a lean infrastructure with seven current employees and contracted financial and other operational support. As they continue to gain momentum, they anticipate increasing by approximately 5-7 THI employees per year over the next few years.
THI is seeking an experienced Senior Campaign Director to contribute their energy, passion, and skills to further implement critical organizational operations during a time of rapid growth. This position will report to the Chief Campaign Officer.

THE POSITION
THI seeks an experienced senior professional to join them as their Senior Campaign Director. This team member has two primary functions: support the Chief Campaign Officer in developing and executing organizational priorities and processes and build and iterate the systems to deliver on THI's external work.
The successful candidate will be an excellent system builder and improver with process skills, ability to build relationships internally and externally, and execution skills. An unwavering commitment to the mission, sound judgment, integrity, and maturity in all matters will be essential.
The Senior Campaign Director will report to and work directly with the Chief Campaign Office and will serve as their "right-hand person" to build the organization/campaign in service of the aim.
KEY RESPONSIBILITIES
The two functions listed above serve as the critical guideposts for the role. Given the dynamic nature of the organization, the responsibilities below are some examples of how the Chief Campaign Officer may execute those functions.

Organizational Priorities, Processes, & Planning:
Work with CCO to lead processes to develop organizational priorities and processes
Develop systems to manage and monitor organizational priorities and the respective priorities of the program, fundraising, and operations teams
Develop systems to translate organizational priorities into local priorities annually, quarterly, monthly, weekly, and daily
Build new processes, standard work, and process improvement plans for the organization; work closely with teams to roll-out and improve processes
Introduce best practices and better ways of managing work and creating processes that will clarify where THI stands on strategic projects.
Ensure that the CCO is informed in a timely manner of all critical issues that require their attention and decision-making; ensure complete and accurate information, as well as the thorough analysis of options.
Proactively share opinions on the organizational structure, business model, and design to achieve THI's aim
Conduct research on innovative practices that help THI "write the book" on operations
Manage Campaign
Work closely with Operations Manager to ensure flawless day-to-day operations, including human resources, finance, and technology
Work closely with the Programs team to ensure flawless execution of existing contracts
Work closely with the Chief of Staff to ensure alignment across Executive and Organizational priorities and processes
Manage organizational dashboard and reporting processes
Manage Team
Supervise two executive assistants, the Project Manager, and the Research Associate
Lead the Campaign operations team in setting their own priorities, improvement agenda, and workplan for each quarter
Continue to develop and live THI's values and culture exemplified by a commitment to transformative relationships, curiosity, and equity.
Serve as a senior leader, inspiring and motivating others to engage fully and collaboratively in stewarding and executing the mission and vision of THI.
WHO WE'RE LOOKING FOR

There are innumerable ways to learn, grow, and excel professionally. We respect this when we review applications and take a broad look at the experience of each applicant. We want to get to know you and the unique strengths you will bring to the work. This said, we are most likely to be interested in your candidacy if you can demonstrate the majority of the qualifications and experiences listed below.
Extensive leadership experience in a for-profit, nonprofit, government agency, political campaign, or consulting firm; significant experience building out systems, teams and organizational infrastructure is required.

Comfort with ambiguity and change; ability to pivot and adjust work and processes to changing external context and internal priorities
Experience with organizational design, process development, and process improvement; proven track record of designing and improving processes to achieve goals
Experience manage people and teams balancing empathy and accountability in the leadership of people and teams
Experience in and understanding of HR processes, financial processes, technological, and legal processes
Outstanding critical thinking and judgment skills; ability to make well-reasoned decisions, quickly when needed, in support of institutional priorities.
Exceptional data analysis experience and use of data for improvement
Experience working closely with senior executive-level leaders; demonstrated maturity and confidence to make decisions, push back and remain professional.
Outstanding organization skills and the ability to build systems & introduce processes that help organize others.
Demonstrated track record of meeting and exceeding goals, earning trust, quickly taking on additional responsibilities, and effectively leveraging skills/experiences across an organization.
Experience working with diverse communities, populations, and staff.
Strong relationship builder with a positive attitude and the ability to find common ground, build consensus and strengthen collaboration.
Superior time management skills and adept at multitasking while attending to detail in a fast- paced environment with changing priorities. Ability to track details and follow up.
Solid grasp of capabilities and has implemented technology to assist in cross-organization communications, time management platforms and tools. (i.e.: Microsoft Outlook, Salesforce)
COMPENSATION & BENEFITS:

THI offers a comprehensive benefits package. The salary for this position begins at $150,000 and is commensurate with experience. This role is ideally based in MA although mostly remote and we are open to individuals outside of MA with the right experience and willingness to travel. In addition to a competitive salary, THI also offers: 
Full coverage of medical, dental, and vision insurance
Generous 401K matching and parental leave
Unlimited sustainable vacation and sick time
EQUAL OPPORTUNITY EMPLOYER
The Health Initiative values diversity and is committed to equal opportunity for all persons regardless of age, color, disability, ethnicity, marital status, national origin, race, religion, sex, gender identity, sexual identity, veteran status or any other status protected by law. People of color, LGBTQ identified people, gender non-conforming people, individuals with disabilities, veterans, and people who speak a language in addition to English are encouraged to apply.
Department

Role

Director

Locations

The Health Initiative

Remote status

Fully Remote
our philosophy
We partner with nonprofits and socially-minded organizations that want to make a difference in people's lives. Since organizations are most impactful when there is alignment between its mission and their employee's values, and employees are most engaged when their strengths, purpose and attitude align with their role, our goal is to match qualified applicants with organizations that align with their strengths, purpose and values.
About Positively Partners
Positively Partners is a social enterprise committed to helping schools, nonprofits and socially-minded organizations achieve exceptional performance from their employees.
We are psychology practitioners, human resources professionals, trainers and system design experts working together to create highly productive, mission-driven, work communities.
Operations
·
The Health Initiative
·
Fully Remote
The Health Initiative Senior Director, Campaign Operations
Loading application form