Human Resources & Talent
·
Institute for Nonprofit Practice
·
Fully Remote
Institute for Nonprofit Practice Director, Recruitment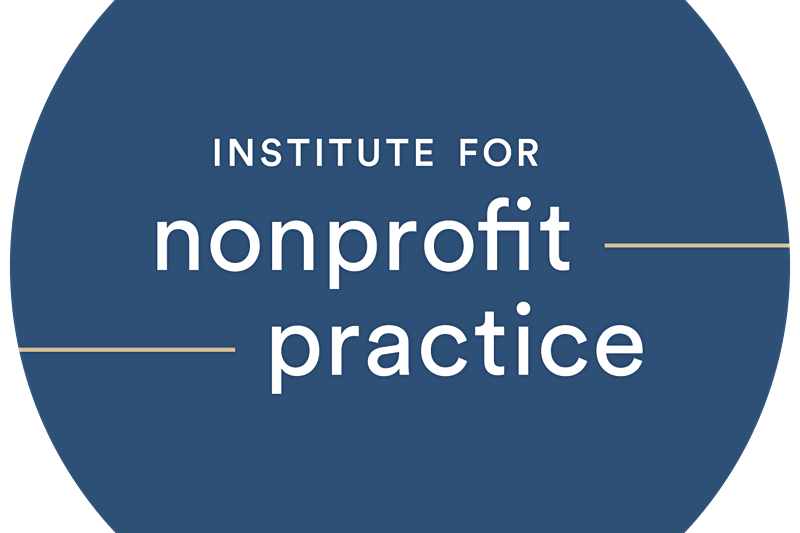 Director, Recruitment
About the Institute for Nonprofit Practice
The Institute for Nonprofit Practice (INP) works to ensure that the nation's most promising nonprofit, public sector, and social impact leaders have the skills, knowledge, networks, and confidence to effectively lead, advance justice, and build a more equitable future for all. INP offers a suite of resources and programming, including equity-focused management and leadership development, community convenings, network building, and robust alumni programming, all designed to build upon the knowledge, financial, and social capital of leaders at all stages in their careers.
An intentional and wide-reaching focus on diversity, equity, inclusion, and belonging is core to INP's mission and part of every aspect of the organization's work. At present, 70% of INP faculty, staff, and participants identify as BIPOC (Black, Indigenous, People of Color).
Behind INP's award-winning programming to develop leaders and advance their organizational missions is an organizational culture that is thoughtful and attentive to its staff and faculty. A strong sense of community and values are key aspects of what make working at INP unique.
After nearly 15 years of success in the Northeast, INP has expanded to further meet the need and demand for equity focused capacity building and leadership development across the country. With sites in the Northeast, Midwest, and West Coast, INP now serves over 6,500 social impact leaders from over 1,000 distinct organizations annually.
For more information on the Institute for Nonprofit Practice, visit www.nonprofitpractice.org


Position Summary
Status: Full-time, Exempt
Under the direction of the Vice President, Recruitment, the Director, Recruitment will develop and manage recruitment and pipeline strategies to create and meet strategic outreach, recruitment, and enrollment goals. The Director, Recruitment manages a portfolio of recruitment partnerships, both national and within a set of regions, and will have a strong understanding of data in developing and implementing strategies to convert prospects.
The role(s) will be responsible for delegated prongs of INP's national recruitment strategy with a focus on building and maintaining relationships in our regions across the country and stewarding leads through the application process. The Director, Recruitment will spend much of their time (up to 80%) growing, maintaining, and deepening those relationships and partnerships, and ensuring strong and customer-focused follow up with leads and applicants. The Director, Recruitment may often be the sole representative of INP in communities with a diverse array of senior leaders. The individual in this role must possess a strong sense of purpose with the ability to build strong partnerships that yield results.
Essential Functions
Partnership Stewardship
Cultivate and manage a portfolio of recruitment partnerships with social sector organizations, both national and regional, including developing and executing a strategy to strengthen and deepen those partnerships to yield leads for INP programs.

Advise senior leadership in partner organizations about long-term professional development strategies for their staff and ways in which INP might support those plans.

Collaborate with social sector leaders and organizations to identify mutually beneficial partnership opportunities as a means of achieving recruitment goals.

Cultivate and formalize partnerships with new and existing social sector organizations.

Identify national and region-specific engagement opportunities for advancing strategic priorities.

Build and cultivate relationships with affiliate networks and regional leaders in portfolio markets in order to identify potential prospects and opportunities for partnership and collaboration.
Recruitment Target Development & Execution
Set, in partnership with the VP, Recruitment, and execute a robust strategy to generate a planned, specific number of recruitment leads from portfolio partners each cycle.

Ensure that all information related to organizations, leads and applicants in the portfolio is properly and promptly recorded and accounted for in the RMS, Salesforce, and any other relevant systems.
Lead Creation & Cultivation
Spend most of the workweek (up to 80%) communicating with external stakeholders, including partner organizations, potential partners, regional leaders and individual student leads.

Serves as a point of contact for prospective students, including being available to answer questions and cultivate interest in programs.

Approach all stakeholder engagement with an eye towards responsiveness and high-quality customer service.

Participate in group and individual student applicant interviews.

Build and cultivate relationships with prospective students through personal, differentiated outreach, and one-on-one and small group engagements in order to build interest in INP programs.

Lead information sessions to provide prospective students with relevant information in a welcoming and relational manner.
Recruitment Strategy Management
Act as the decision- maker for daily recruitment decisions related to the portfolio and specific pieces of the recruitment strategy, as laid out by the VP, Recruitment.

Recommend strategy decisions that impact the strategy team and/or other departments to the VP, Recruitment.

Manage, in close collaboration with the Program Team and the Recruitment Manager, the interview process for all INP programs.

Partner with the Advancement team on a strategy to recruit students from funder communities.

Partner with the Communications and Alumni teams to coordinate and execute on tailored alumni-focused communications aimed at increasing and managing alumni referrals to the programs.

Lead, in collaboration with the Programs team, a strategy to increase and manage faculty and student referrals to the programs.

Manage the process by which INP conducts interviews for all programs.

Build a diversified and balanced portfolio that represents all fields and sizes of organizations, reflecting all parts of the social sector in each community.
Represent INP at community events that align with recruitment goals, as needed.
Skills and Qualifications
Authentic passion for INP's mission and desire to foster practices incorporating diversity, equity, inclusion, and belonging.

At least 5+ years of significant and progressive recruitment experience building a comprehensive recruitment strategy across the country and across multiple programs.

Established successful track record building relationships that result in outcomes e.g., yielding applications in a recruitment process, and meeting recruitment targets and other related targets and goals with consistency.

Highly skilled in interacting with senior leaders and building and establishing relationships and partnerships.
Strong proficiency with Salesforce/CRMs.
Comfort with ambiguity and change; desire to work in a fast-paced, entrepreneurial, highly collaborative environment with the ability to "get things done."
* The above is intended to describe the general content and requirements of work being performed by people assigned to this classification. It is not intended to be an exhaustive statement of all duties, responsibilities, or skills required of personnel so classified.
Compensation and Benefits
INP offers a competitive salary for all staff positions. The exact salary that will be offered to the Director, Recruitment (Partnerships) will be determined based on a consideration of the successful candidate's skills, experience, and geography and aligned with INP's compensation policies. Salary Range: $90,000-$100,000
The Institute for Nonprofit Practice offers an attractive benefits package including health, dental, and vision coverage and a retirement savings 401(k) plan. In addition, and at present, we offer 15 days of paid vacation for new team members, ten paid holidays, a winter holiday break for all staff, professional development opportunities, and more.
The Institute for Nonprofit Practice is a Compact Signer for the 100% Talent Compact, which is administered by the Boston Women's Workforce Council, a unique public-private partnership between the Boston Mayor's Office and Greater Boston employers dedicated to eliminating the gender and racial wealth gap. We are proud to be part of this first-in-the-nation approach to reaching pay equity for women and people of color across our region.
Location
This position is fully remote and can work from anywhere in the United States. It will require 15% of travel to our regional sites.
Making the decision to apply
Our hiring process aims to open this opportunity to the most diverse group of applicants possible while also increasing transparency to candidates and mitigating bias in the decision-making process.
We will review and respond to all applications received. While subject to change, candidates elected to advance throughout the process can expect to progress through a process that includes initial conversations with Positively Partners, an interview with the VP of National Expansion , and for finalists, an interview day with staff. Expected start is Nov/Dec 2022.
To apply to this position, please prepare a resume and compelling cover letter and submit them through our application portal. For confidential inquiries or for assistance in completing the application, please contact kpierce@positivelypartners.org.
The Institute for Nonprofit Practice is an equal opportunity employer fully committed to creating an environment and team dedicated to the principles and practices of diversity, equity, inclusion, and belonging.
Department

Human Resources & Talent

Role

Director

Locations

Remote status

Fully Remote
our philosophy
We partner with nonprofits and socially-minded organizations that want to make a difference in people's lives. Since organizations are most impactful when there is alignment between its mission and their employee's values, and employees are most engaged when their strengths, purpose and attitude align with their role, our goal is to match qualified applicants with organizations that align with their strengths, purpose and values.
About Positively Partners
Positively Partners is a social enterprise committed to helping schools, nonprofits and socially-minded organizations achieve exceptional performance from their employees.
We are psychology practitioners, human resources professionals, trainers and system design experts working together to create highly productive, mission-driven, work communities.
Human Resources & Talent
·
Institute for Nonprofit Practice
·
Fully Remote
Institute for Nonprofit Practice Director, Recruitment
Loading application form