Executive Leadership
·
The Sam & Devorah Foundation for Trans Youth
·
Fully Remote
Sam & Devorah Foundation for Transgender Youth Executive Director
Sam and Devorah Foundation for Transgender Youth seeks an energetic, creative Executive Director to expand SDFTY's critical work across the country.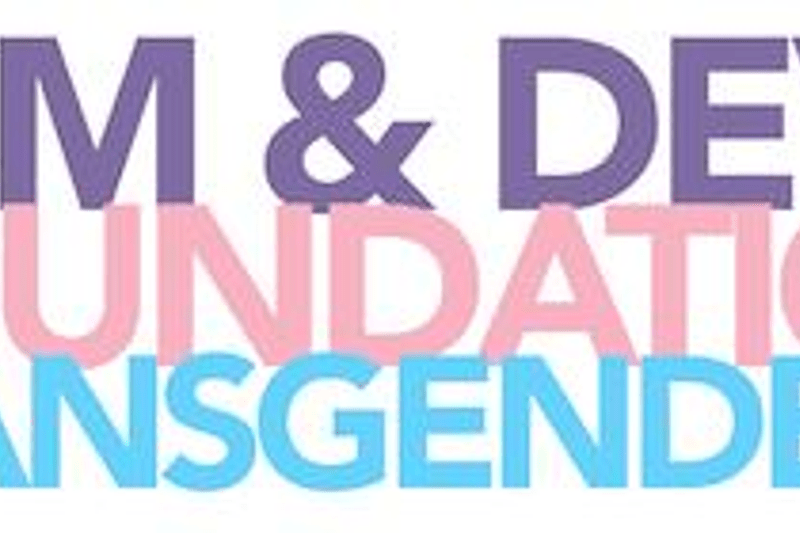 "I would have given anything to have a group like Sam & Devorah when I was a child. They are fulfilling the wish of trans youth all over the country." 
--Board Member, SDFTY
ABOUT SAM & DEVORAH FOUNDATION FOR TRANSGENDER YOUTH
Sam and Devorah Foundation for Trans Youth (SDFTY) was founded in 2016 to honor the memory of Sam Price. Its mission is to support trans and nonbinary youth by offering safe spaces and programs where they can connect, thrive and be empowered. Together with a hands-on Board and committed staff, the Foundation runs teen and young adult retreats, the Trans Voices storytelling event, and its signature program, the Trans Mentor Project. The Trans Mentor Program is a national e-mentoring program that pairs trans and nonbinary (TGNB) youth and young adults with TGNB adult mentors, currently serving youth in 33 states.
As a recent recipient of a grant from Lady Gaga's Born This Way Foundation, SDFTY's next chapter will focus on serving more transgender and nonbinary youth across the country and increasing its staff and budget. In FY21, SDFTY's budget was approximately $200,000. Doubling the budget by FY25 will be a major focus for the Executive Director.
The organization currently has two staff members - a Program Director and Program & Development Coordinator – both of whom will report to the Executive Director.
To learn more about SDFTY's powerful work, please click here.
THE OPPORTUNITY
SDFTY, currently led by a committed Board of Directors with lived and professional experience in the transgender community, seeks an Executive Director to lead and grow the organization. As the first Executive Director of a relatively young and vibrant organization, an energetic, creative thinker will have the opportunity to play a major role in shaping SDFTY's mission, vision and outcomes.
The Executive Director will assess current organizational strategy and capacity and lead the Board and staff into SDFTY's next chapter. We seek candidates with demonstrated fundraising experience, a deep commitment to supporting transgender and nonbinary youth, and an excitement to bring an entrepreneurial approach to leading SDFTY.
KEY RESPONSIBILITIES
Fundraising + Partnership Development

Oversee and grow the fundraising and philanthropic efforts of SDFTY, including diversifying revenue sources from the current fundraising portfolio

Provide funders and partners with data, reports, and information to demonstrate that their contributions are being deployed in a cost-effective manner

Maintain a working knowledge of significant developments and trends and build SDFTY as a sought-after resource for transgender and nonbinary youth

Cultivate and steward critical relationships to achieve SDFTY's goals

Leadership, Strategic Growth & Operations

Employ a high level of business acumen including successful financial management and the ability to balance the delivery of programs against the realities of a budget

Build a strong bridge between SDFTY programs to align with larger organizational goals

Serve as a leader and mentor to staff, prioritizing their professional growth and leadership of their respective programs

Support and foster a culture that is thoughtful, inclusive, teamwork-oriented, transparent, and embraces the diverse, lived experiences of the staff and youth served

Work alongside the Board of Directors to transition their role from a "working board" to that of a governing board, doing so at a pace that feels mutually beneficial for all impacted by SDFTY's work

Serve on and support leadership of board committees

Recruit new board members and work alongside the Board of Directors to expand the Board's representation of the population served by SDFTY

Develop and administer the organization's annual budget; manage and oversee monthly finances to ensure sufficient operating cash to meet financial obligations

Programs + Advocacy

Partner with the Program Director and Program & Development Coordinator to create and implement programming

Work with Board members to ensure continued evaluation of program effectiveness

Serve as primary spokesperson and champion for SDFTY and related community issues impacting the transgender and nonbinary community

Work with the Board to develop and implement a communications and marketing strategy

Expand the reach of SDFTY to include youth from all parts of the country, especially in those in areas with fewer resources and opportunities for transgender and nonbinary youth; work with Board of Directors to explore expansion of age-groups served by SDFTY

QUALIFICATIONS & EXPERIENCE
There are innumerable ways to learn, grow, and excel professionally. We respect this when we review applications and take a broad look at the experience of each applicant. We want to get to know you and the unique strengths you will bring to the work. This said, we are most likely to be interested in your candidacy if you can demonstrate the majority of the qualifications and experiences listed below.

Knowledge of and lived experience within the transgender and/or nonbinary communities

Proven track record with fundraising and the ability to navigate multiple funding sources and approaches

Demonstrated effectiveness in supporting and leading a diverse group of people

Ability to navigate issues of diversity, equity, inclusion and belonging with staff, board, and external stakeholders; deep understanding of its importance as a core part of the organization's work

An eye for innovation and the courage to take risks to pursue new ideas

Experience with an evidence-based approach to work, including the development and growth of programming

Ability to handle multiple areas of responsibility within the context of a small, remote staff and board

Possess strong communication skills, particularly excellent writing skills, and the ability to share the impact of SDFTY's work with an array of audiences

Demonstrated experience in fiscal management

SALARY & BENEFITS
This is a full-time, exempt position with a salary range of $100,000-$120,000. The exact salary offered will be determined through consideration of the successful candidate's skills and experience. The Executive Director will be eligible for a bonus following the completion of their first year tied to achieving fundraising goals set in partnership with the Board of Directors.
The Foundation covers 75% of costs related to an individual's health and dental benefits via a monthly stipend.  SDFTY offers employees 11 holidays/calendar year, 3 weeks of vacation time/calendar year, 12 sick days/calendar year and 2 personal days/calendar year.  

SDFTY does not have a central office and will expect the Executive Director to work remotely. Occasional travel will be required for organizational events, stakeholder meetings and connections with staff and board.  Preference will be given to candidates living in the tri-state area.  
HOW TO APPLY
We will review and respond to all applications received. While subject to change, candidates elected to advance throughout the process can expect initial interviews with staff at Positively Partners, an interview with the Board Selection Committee and for finalists, an interview with the Board of Directors and opportunity to meet staff. References will be requested at the final stage of the process. SDFTY seeks to fill this position by early 2023.
To apply, please upload a current resume and cover letter. You can inquire confidentially about the position, access support in completing the application, and/or request an accommodation by emailing search@positivelypartners.org.
Department

Role

Executive

Locations

The Sam & Devorah Foundation for Trans Youth

Remote status

Fully Remote
our philosophy
We partner with nonprofits and socially-minded organizations that want to make a difference in people's lives. Since organizations are most impactful when there is alignment between its mission and their employee's values, and employees are most engaged when their strengths, purpose and attitude align with their role, our goal is to match qualified applicants with organizations that align with their strengths, purpose and values.
About Positively Partners
Positively Partners is a social enterprise committed to helping schools, nonprofits and socially-minded organizations achieve exceptional performance from their employees.
We are psychology practitioners, human resources professionals, trainers and system design experts working together to create highly productive, mission-driven, work communities.
Executive Leadership
·
The Sam & Devorah Foundation for Trans Youth
·
Fully Remote
Sam & Devorah Foundation for Transgender Youth Executive Director
Sam and Devorah Foundation for Transgender Youth seeks an energetic, creative Executive Director to expand SDFTY's critical work across the country.
Loading application form