Education, Program and Community Development
·
Social Innovation Forum
·
Hybrid Remote
Social Innovation Forum - Program Coordinator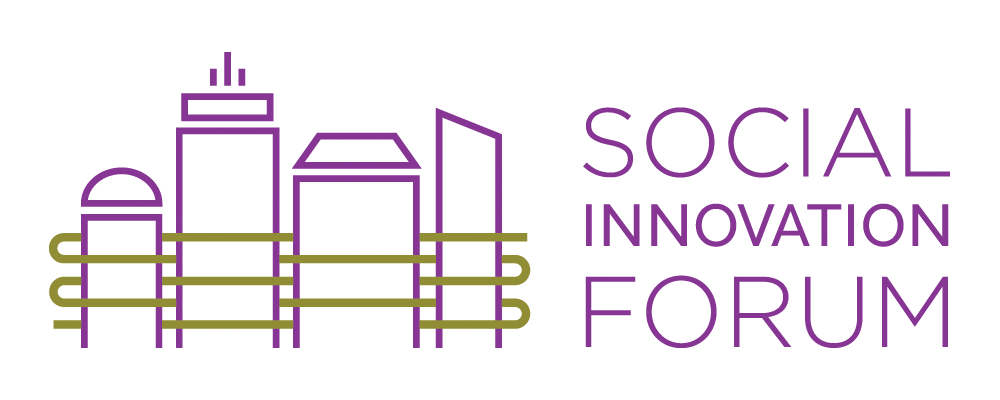 The Social Innovation Forum (SIF) builds the networks and capacity to accelerate social change in Greater Boston. SIF connects innovative nonprofit organizations with an ever-growing community of volunteers, investors and practitioners who contribute their time, talents, resources and money to drive positive social impact. Last year, over 5000 people engaged in our social change "marketplace," building relationships and connections that accelerate positive social change. It is by mobilizing the members of Greater Boston that SIF is able to catalyze the impact of over 100 social impact organizations since its launch in 2003. To learn more about the Social Innovation Forum's impact, check out this video: http://www.socialinnovationforum.org/our-impact.
As Program Coordinator, you'll share our belief that we can meaningfully drive social change by providing a range of supports to local grassroots nonprofit organizations, while leveraging the resources that already exist within Greater Boston. You will play a critical role as the primary point of contact for our vibrant and diverse programmatic community, including prospective and current program participants, volunteers, and in-kind partners.
You will focus your time and talent on supporting SIF's flagship program, the Social Innovator Accelerator. Each year, SIF selects a cohort of high-performing nonprofit organizations (Social Innovators) and helps them build capacity, gain visibility, expand their networks, and connect with philanthropic and in-kind resources. The Accelerator engages over 100 volunteers, coaches, and in-kind service providers and hosts more than 30 events annually, from small-group meetings to more formal events with 300-400 attendees. You will also have the opportunity to support additional programmatic initiatives.
You'll be a wonderful addition to our team if you are an organized, results-oriented individual who is eager to support efforts to build and execute effective programs. It's your ambition to be a creative, strategic and driven champion for SIF that will help you excel in the role. This role reports to the Program Manager and works closely with SIF's program team and the Communications team.
What You'll Do:
Support the Social Innovator Accelerator program
Work closely with the Program Manager on coordinating and managing the outreach, application, and evaluation processes of the Social Innovator Accelerator and provide logistical support for other programs.

In partnership with the Program Manager, manage and maintain the application online portal system

Manage communication with potential applicants, selected Innovators, and volunteers

Maintain accurate records for programs and events in Salesforce, including updates for Innovators, Accelerator applicants, and other program participants

Identify and recruit members of the outreach and evaluation committees

Research and write Social Issue Track descriptions for the Social Innovator Accelerator Program
Assist with managing the design and content creation of SIF's publications, including the Social Impact Investment Guide, Applicant Guide, and other materials
Support the Program Manager in hiring and supervising summer interns
Events Coordination
Coordinate scheduling, timelines, and logistics for a broad range of program events, such as information sessions and Innovator meetings

Manage planning and execution of the evaluation sessions and site visits

Work closely with the Program Manager and other SIF team members on planning and execution of events
We seek candidates who are comfortable working in a fast-paced environment and who bring an approach of collaborative partnership in coordinating meetings and events, communicating with stakeholders, and proactively addressing issues and challenges. Core to our values are candidates who exhibit cultural humility, a social justice orientation, and an openness to feedback and learning.
What You'll Bring
Each candidate brings their own unique combination of strengths, skills and lived and professional experiences to a role. Reviewing the qualifications listed below can help you to better understand what will be expected of you as a member of the SIF team. We do not expect candidates to meet all of the criteria. If you think you would be a strong candidate for this role, please apply even if you don't meet all of the qualifications listed. Due to SIF's event schedule, a willingness to work some early mornings and evenings is required for this position.
1-3 years of relevant work experience with preference for project and/or program management experience in the nonprofit (part-time, work study, volunteer, or internship included), and a desire to learn and grow

No degrees required

Experience in efficiently and effectively managing multiple projects and deadlines

Exceptional organizational skills, detail orientation, professionalism, maturity, and discretion.

Excellent verbal and written communications skills, including strong editing skills

A strong interest in/knowledge of the range of social issues our Innovators are working to address

Familiarity and/or lived experience in the Greater Boston community highly valued

Comfort leveraging technology, including experience with CRM databases (experience using Salesforce for Nonprofits is a plus), Microsoft Office Suite (Word, Excel, PowerPoint), and online application/evaluation tools and/or a willingness to learn new web tools and computer programs as needed

Cultural humility and an ability to build strong and lasting relationships with various stakeholders

Commitment to SIF's mission and to capacity building as an approach to strengthening the nonprofit sector

Flexibility and an ability to thrive and learn in our fast-paced environment while bringing an enthusiastic, collaborative approach to your work
MAKING THE DECISION TO APPLY
SIF is a vibrant organization with a deep commitment to creating positive social change. We work in a highly collaborative environment that values learning. Knowing its importance to the success of our work, SIF is committed to diversity and inclusion, and we aspire to build a diverse staff team and community, including groups that are traditionally underrepresented among our sector leadership. We strongly encourage people of all backgrounds to apply.
While subject to change, this position is currently hybrid with SIF employees working at least one day in the office each week. While our team works remotely most of the time, the organization expects to return to in person activities and to increase community-based gatherings in the near future. Employees are expected to live within the greater Boston area, with some travel required to meetings, conferences, and convenings across the state.
If you think you have what it takes, please answer a few questions following the application link and submit an updated resume. Cover letter is not required. We appreciate your time and will review and respond to all applications received.
We will follow up with all candidates who apply. Phone interviews will begin in November with select candidates followed by video interviews with Sarah Dingee, Program Manager and Tanya Inwald, Director of Programs. A few finalists will interview with other staff and leadership at SIF followed by a holistic reference check process. The expected start date for this role is January 2023.
Compensation + Benefits
The salary range for this role is $48,000-$53,000 and is commensurate with experience. The Social Innovation Forum offers a robust compensation and benefits package including high quality health and dental insurance, four weeks of paid time off, and access to a retirement plan.
Core Values at the Social Innovation Forum
Engaged Community SIF's "marketplace approach" centers on a connected and collaborative community in which nonprofit leaders, donors, volunteers, and others put their skills to work most effectively towards the shared goal of addressing inequities and accelerating social impact in Greater Boston and beyond.
Deep Relationships Building and fostering authentic and trusting relationships among
members of our community is core to how we do our work. SIF makes these
connections with intentionality and care, and we find joy in seeing them grow and
evolve.
Continuous Learning Our team actively seeks to gain new knowledge and
understanding from others, with others, and independently. We welcome feedback,
engage in honest reflection, and focus on ongoing improvement. We also share our
learning with others whenever possible.
Nimbleness SIF is willing to take risks, test new approaches, and pivot in order to
respond to emerging priorities. We are adaptable and recognize the need to
continuously adjust and innovate in an ever-changing world.
Diversity, Equity and Inclusion At the Social Innovation Forum (SIF), diversity, equity,
and inclusion are part of our core values. We commit to continuous learning and
acknowledge that making progress in these areas will be an ongoing journey. We invite
all members of our community to engage in this learning with us, share their
perspectives, and give us feedback along the way.
------------------------------EQUAL OPPORTUNITY EMPLOYER------------------------
SIF is an equal opportunity employer and does not discriminate on the basis of race, color, national origin, sex, religion, age, disability, sexual orientation, gender identity, veteran status, height, weight, or marital status in employment or the provision of services. Knowing its importance to the success of our work, SIF is committed to diversity and inclusion, and we aspire to build a diverse staff team and community, including groups that are traditionally underrepresented among our sector leadership.
Department

Role

Coordinator/Associate

Locations

Remote status

Hybrid Remote
our philosophy
We partner with nonprofits and socially-minded organizations that want to make a difference in people's lives. Since organizations are most impactful when there is alignment between its mission and their employee's values, and employees are most engaged when their strengths, purpose and attitude align with their role, our goal is to match qualified applicants with organizations that align with their strengths, purpose and values.
About Positively Partners
Positively Partners is a social enterprise committed to helping schools, nonprofits and socially-minded organizations achieve exceptional performance from their employees.
We are psychology practitioners, human resources professionals, trainers and system design experts working together to create highly productive, mission-driven, work communities.
Education, Program and Community Development
·
Social Innovation Forum
·
Hybrid Remote
Social Innovation Forum - Program Coordinator
Loading application form