Philanthropy & Fundraising
·
Reach Out and Reach Oklahoma
·
Hybrid Remote
Reach Out and Read Oklahoma Development Director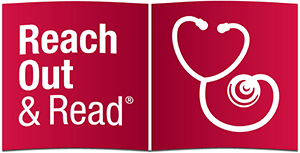 About Reach Out and Read Oklahoma
Reach Out and Read Oklahoma partners with 100 sites at hospitals, clinics and doctors' offices across Oklahoma. We currently provide 67,000 children and their families with a foundation for success by incorporating books into pediatric care and encouraging families to read aloud together. As an evidence-based, highly scalable program, Reach Out and Read has the potential to significantly influence child and family outcomes in Oklahoma. Currently ROR Oklahoma raises the majority of its $800,000 budget from institutional donors. The Affiliate has opportunities for significant programmatic and funding expansion in the coming year.
THE POSITION
The Development Director has a unique opportunity to help shape the future direction of Reach Out and Read Oklahoma. Reporting to the Executive Director and working closely with Oklahoma and National Center colleagues, the Development Director is a results-oriented fundraising professional who will lead on all aspects of fundraising and communication strategy and implementation for ROR OK. They will be responsible for leading efforts to build out an individual giving program for the Affiliate and securing and sustaining financial support from other revenue streams, such as foundations, sponsorships, and government contracts. This is an exciting opportunity for an experienced development professional with a passion for equity and education to take on a leadership role at a growing organization. A successful candidate will be a strategic, savvy, and effective champion for the organization and its initiatives– skilled at identifying opportunities, building relationships, and establishing strong partnerships.
KEY RESPONSIBILITIES
Individual Donors and Major Gifts

Lead the strategy and implementation of an individual giving program for the Oklahoma affiliate in collaboration with the Executive Director, National Director of Individual Giving, and National Major Gifts Office.

Create a communications plan to increase the number of individual contacts along with potential and future donors.

Create and coordinate an authentic stewardship program for individual and major donors in Oklahoma.

Collect and analyze data to frequently refine and redirect individual giving strategies.

Partner with National Center teams to create and distribute donor communications.

Institutional Funding
Manage all grants through their full lifecycle from writing compelling proposals through final reporting.

Manage all government grants and contracts including applications, renewals & reporting.
Maintain and deepen existing foundation and corporate relationships.
Meet with funders, conduct presentations, and share organization mission and impact externally.
Manage workplace giving and combined fund campaign participation.
Partnership Development
Collaborate with the Program Team to host site visits with foundation program officers, corporate representatives, donors, state agency staff, and legislators.

Partner with program staff to generate stories, quotations, videos and other testimonial content from participating clinics and families served. Ensure compelling content is shared with the National Center.
Provide technical assistance to sites to support the development of local supporters and donors.
Support the Executive Director's work with public funders and health system-giving.
Communications and Publications
Coordinate with staff to develop and implement an integrated strategic communications plan, including media and social media strategies to advance awareness of Reach Out and Read in Oklahoma.
Cultivate and enhance meaningful relationships with targeted, high-level external audiences, and increase the visibility of our program across key stakeholder audiences.
Align Reach Out and Read Oklahoma communications with Reach Out and Read National's key messages, value proposition, strategies, initiatives, and overall brand.
Write, produce, and coordinate guest authors for communications such as newsletters, overview documents and social media posts for electronic and paper distribution.
Use software such as MailChimp, Piktochart, Canva, and other key online tools to create and produce content.
Manage media relations (including social media) to generate publicity and overall awareness for the organization.
QUALIFICATIONS 
There are innumerable ways to learn, grow and excel professionally. We respect this when we review applications and take a broad look at the experience of each applicant. We want to get to know you and the unique strengths you will bring to the work. We are most likely to be interested in your candidacy if you can demonstrate the majority of the qualifications and experiences listed below:
Progressive experience in fundraising with increasing levels of responsibility.

A successful track record of writing grants awarded $50,000+ and obtaining multi-year funding.

Proven ability to lead fundraising strategy with a data driven approach.

Expertise in multiple fundraising sub-fields-- including grant writing-- within development such as corporate sponsorships, individual giving, major gifts, or public funding.

Experience creating effective external communications to partners and supporters.

Strong skills using and learning technology platforms such as Microsoft Office, Salesforce, individual giving software, online design software and online email marketing services.

Exceptional interpersonal skills/emotional intelligence with the ability to manage and sustain relationships with a diverse set of colleagues and stakeholders.

Self-motivated, independent worker who functions effectively in a virtual work environment, while being an enthusiastic, collaborative team member committed to shared success.

Ability to prioritize multiple tasks, meet deadlines, and adapt flexibly within a growing organization and a changing healthcare and political environment.

Demonstrated ability to maintain focus on mission and collective team impact.
Position Specifications
Exempt, full-time position working from a home-based office.

Preference to applicants in the Oklahoma City metropolitan area.

Ability to travel for in-state meetings with stakeholders (including but not limited to potential/current funders, clinic staff, team colleagues) and to one or two national meetings per year.
COMPENSATION & BENEFITS
The salary range for this position is $80,000-85,000 commensurate with experience. We offer a robust benefits package including medical and dental insurance, 401(k) retirement plan with match, paid vacation, professional development stipend, and more.

ABOUT REACH OUT AND READ
Founded in 1989, Reach Out and Read is a national non-profit organization working to ensure all families have the opportunity to create meaningful everyday moments through shared reading aloud and building relationships. By leveraging pediatric care to champion the positive effects of reading daily and distribute books, Reach Out and Read gives young children a foundation for success and reaches 4.2 million children across the county – half of whom identify as BIPOC and a quarter of whom come from low-income families.
Reach Out and Read's tens of thousands of trained pediatric providers use books as a diagnostic tool during regular checkups and teach parents how to engage their child with a book to promote positive parent-child interactions during the rapid brain growth between birth and age 5. The daily practice of reading aloud with a parent supports children's literacy and math skill development, their social-emotional development, and prepares them for future success in school. Working together with our sites and providers, we leverage our three decades of expertise, build on our literacy foundations, and engage our shared networks as a catalyst for change, focusing on equitably strengthening and deepening our impact on the children, families, and communities we serve.
Our Commitment to Diversity
Reach Out and Read is committed to building an organization that embraces diversity, pursues equity, and fosters an environment of inclusion. ROR sits at the intersection of health and education, uniquely positioned to play a critical role in addressing systemic disparities and inequities in the public health framework. ROR strives to be an antiracist organization, using its influence to fight against social injustice by supporting a culture of learning, empowerment, equity, and a deep appreciation for the unique experiences that we each bring to our communities. And, we believe that changing the world begins with holding ourselves and our workplace to that same standard.

To learn more about Reach Out and Read, visit www.reachoutandread.org.
Reach Out and Read is an equal opportunity employer and does not discriminate on the basis of sex, race, color, religion, sexual orientation, national origin, cultural heritage, ancestry, political belief, age, marital status, pregnancy, physical or mental disability or veteran status. Reach out and Read is compliant with the American with Disabilities Act and we are committed to making special accommodations for your interview or work as a member of our team. If specific accommodations are needed, please notify hr@reachoutandread.org and we will work to accommodate your needs.
Department

Role

Director

Locations

Reach Out and Reach Oklahoma

Remote status

Hybrid Remote
our philosophy
We partner with nonprofits and socially-minded organizations that want to make a difference in people's lives. Since organizations are most impactful when there is alignment between its mission and their employee's values, and employees are most engaged when their strengths, purpose and attitude align with their role, our goal is to match qualified applicants with organizations that align with their strengths, purpose and values.
About Positively Partners
Positively Partners is a social enterprise committed to helping schools, nonprofits and socially-minded organizations achieve exceptional performance from their employees.
We are psychology practitioners, human resources professionals, trainers and system design experts working together to create highly productive, mission-driven, work communities.
Philanthropy & Fundraising
·
Reach Out and Reach Oklahoma
·
Hybrid Remote
Reach Out and Read Oklahoma Development Director
Loading application form