Real Estate / Title
·
Community Title Network (Northern VA)
Post Closer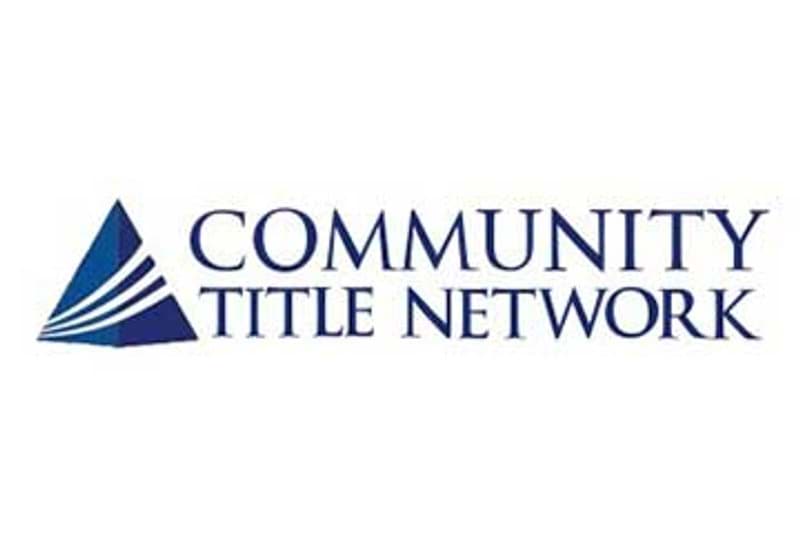 Are you a helpful and contributing individual who enjoys a team-driven environment? Are you practical as well as a very task driven individual? Do you function best in a process driven workplace where you are able to bring focus to what you do?

If so, we would be a great match for you and your career goals and provide you with great job satisfaction.
THE POSITION
This Post Closer position offers a quality driven role that will inspire and reward a self-determined staff member like you! The Post Closer will prepare, track, coordinate and review closing documents for completeness and ensure overall compliance. Because of this, you will be an ideal candidate for the position if you have a high level of professionalism, excellent attention to detail, can juggle competing priorities, prioritize effective, be a team player and effectively communicate.
If you're looking for a career in a company that's evolving and growing and filled with motivated team members who have pride in - and passion for - what they do, this is a terrific role for you. 

KEY RESPONSIBILITIES
Tracks and receives files from settlement attorney, and immediately reviews all documents, insuring that they are properly signed and notarized
Disburses closed files, sends payments for invoices, forwards title policies and copies as needed
Prepare documents for recording with land records office, tracks and verifies recording; including electronic submissions
Prepares and returns executed settlement loan documents to lender for funding approval
Coordinates return of final original loan document package to new mortgage lender  
Ensures compliance with lender's instructions
Updates electronic file with all executed closing documents
Sends payments for invoices, copies and title policies as needed
Coordinates proper document management follow-up upon recordation, including recording releases
Prepares Certificates of Satisfaction, Releases of Judgment and/or other documents for transmittal to lender with payoff. Upon return of documents, forwards for recordation
Conducts final audit on file 
QUALIFICATIONS & MINDSET
1 years of title and settlement experience preferred
Excellent communication and interpersonal skills
Strong time management skills
Highly detail-oriented
COMPENSATION & BENEFITS:
Salary will be competitive with similar roles at competing companies and you will also receive a robust benefits package. We offer medical, dental and vision insurance, 401(k) retirement plan with match, paid vacation, professional development opportunities, and more.
ABOUT US
We are the fastest growing title and settlement company in the Mid Atlantic, looking for team oriented people who want to advance their careers.  Our family oriented philosophy and our team oriented focus on customer service are driving forces for our company culture and our success.We are looking for qualified individuals for positions in our company and look forward to discussing this opportunity with you!

One of the region's leading title companies, Community Title Network offers a vast array of title and settlement services to buyers and sellers, realtors, mortgage lenders, builders and developers. Our experienced team of residential and commercial title professionals ensure a smooth closing experience for all parties involved in the purchase transaction. Utilizing the latest technology available and meeting the highest security and compliance standards required by our industry, Community Title Network surpasses our competitors by speeding up the settlement process and making it easier and more convenient for all parties in the transaction to complete the settlement process.
our philosophy
We partner with nonprofits and socially-minded organizations that want to make a difference in people's lives. Since organizations are most impactful when there is alignment between its mission and their employee's values, and employees are most engaged when their strengths, purpose and attitude align with their role, our goal is to match qualified applicants with organizations that align with their strengths, purpose and values.
About Positively Partners
Positively Partners is a social enterprise committed to helping schools, nonprofits and socially-minded organizations achieve exceptional performance from their employees.
We are psychology practitioners, human resources professionals, trainers and system design experts working together to create highly productive, mission-driven, work communities.
Real Estate / Title
·
Community Title Network (Northern VA)
Post Closer
Loading application form