Education, Program and Community Development
·
College for Social Innovation
·
Hybrid Remote
Associate Manager of Internships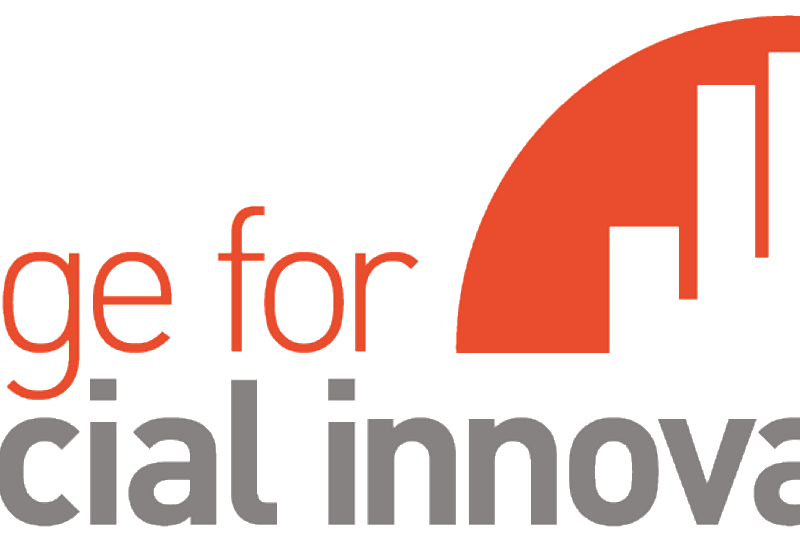 The Opportunity
The Associate Manager of Internships is an ideal role for an emerging professional interested in developing a wide variety of professional skills in a growing organization. Semester-long internships at social impact organizations are the core of our experiential learning model and the Associate Manager of Internships plays a key role in their success by supporting both our college students, known as fellows, and their mentors at their internship site. Through analyzing feedback from both mentors and fellows, coaching to both fellows and mentors and when needed tapping the expertise of other staff, the Associate Manager supports the overall quality of the Semester in the City (SITC) experience. The Associate Manager focuses on delivering an excellent internship experience for the mentor and fellow and reports to the Director of Internships, and works closely with other program team members. The ideal candidate brings relationship-building skills, a collaborative spirit, the ability to work cross-functionally, and critical thinking to their work.
While CFSI is currently operating a hybrid-office, this position requires the candidate to be operating in-person 1-3 days a week in the office located at 89 South Street, Boston, depending on the nature of the work week. The ideal start date for this role is July 1, 2023.

KEY RESPONSIBILITIES
Internship Support and Program Quality Assurance (75%)
Support a portfolio of host sites each semester to build relationships and provide on-site support and guidance to fellows and mentors;
Provide coaching and support in a "real-time" manner to both fellows and mentors on a variety of topics including but not limited to time and project management, self-advocacy, communication in the workplace, and more;
Disseminate and analyze bi-weekly student and mentor surveys to identify best practices, issue areas, and trends across the internship program;
Provide one-on-one coaching and support to fellows at all assigned portfolio sites;
Collaborate with other members of the program team to assess student issues and provide coordinated support;
Generate and distribute regular weekly e-newsletter over the course of the semester;
Act as liaison between the internship team, host organizations, and Newsletter Work Group;
Analyze mentor and fellow feedback surveys and evaluations and create visual presentations of the data

Host Organization Recruitment and Learning Community Cultivation (15%)
Leverage research skills and networking opportunities to cultivate host organization placements in high priority mission-areas based on prospective fellows' academic interests;
Support the Manager of Internships and internships team on logistics and communication throughout recruitment cycle;
Collaborate with the internships team on events to ensure successful host organization recruitment and to continue to cultivate host organization learning communities.
Program and Classroom Support (10%)
Support the delivery of workshops during academic classes as they relate to the internship experience and career development;
As a member of the program team, share and respond to feedback and observations of the student internship experience; participate in team meetings;
Collaborate on events that cultivate our host organization learning community and train mentors;
Support grading of the Internships course on Canvas;
Participate in weekly Student Status meetings to review student progress and address challenges, and serve as on-call staff approximately three times a semester;
Other program and project support as needed.
QUALIFICATIONS & MINDSET
There are innumerable ways to learn, grow and excel professionally. We know people gain skills through a variety of professional, personal, educational, and volunteer experiences. We respect this when we review applications and take a broad look at the experience of each applicant. We want to get to know you and the unique strengths you will bring to the work. This said, we are most likely to be interested in your candidacy if you can demonstrate the majority of the qualifications and experiences listed below:
Outstanding interpersonal and communication skills with the ability to connect with a wide range of people
Interest and experience in coaching and supporting students with a problem-solving and customer service orientation
A team player, who can relate and operate effectively with peers and other associates within a collegial, yet demanding, work environment
Strong organizational skills and excellent with details and follow-up
Bachelor's degree and/or two or more years of relevant experience with relationship building, academic or workforce coaching/advising, and systems development
Experience with Salesforce, Signal Vine, or the Canvas learning platform a plus
COMPENSATION & BENEFITS
Salary commensurate with experience; likely $45,000 - $50,000;
Medical benefits with 80% covered by CFSI and 20% covered by the employee; BCBS Dental plan 50% covered by CFSI; Vision Plan; Flexible Savings Account;
Commuting Reimbursements (up to $45/month);
Telecommunications reimbursement (up to $100/month);
21 vacation/personal days plus 13 organizational holiday days per year; office closure the week between Christmas and New Year; office closure on 6 summer Fridays;
Access to regular and ongoing feedback and professional development opportunities internally and ability to leverage organizational resources to seek additional development opportunities externally.
Does This Sound Like You? Apply!
Please submit a cover letter and resume here. We will consider applicants on a rolling basis. If you have any questions, please contact info@collegeforsocialinnovation.org.
About College for Social Innovation
College for Social Innovation (CFSI) brings together colleges and social sector organizations to create fully-credited experiential learning opportunities that are meaningful, accessible, and life-changing. Our college students, referred to as Social Innovation Fellows, build skills, and a professional network that helps to position them to become the next generation of problem solvers for humanity's tough challenges. Students are placed in a semester-long internship (400 hours) and also take skill-building and reflection classes twice a week as part of a diverse "Semester in the City" cohort.
College for Social Innovation recently completed its 13th semester of its Semester in the City program, having grown from a pilot cohort of 14 students in Fall 2016 to 47 students from 11 colleges and universities in Spring 2023. Overall we have enrolled 500+ students from 13 colleges and achieved strong initial results. We are now adding additional college partners and are looking to further build an innovative and unique educational experience that can add value for students and their home colleges while building a bigger, better, and more diverse talent pipeline for the social sector.
In the next four years, we look to create a nationally recognized curriculum and instructional delivery model that generates strong results while growing to serve 200+ students per year and piloting growth beyond Boston. Ultimately, we aim to build a movement to make it common for millions of college students -- representing the full diversity of the nation -- to gain access to careers in the fast-growing social sector.
EQUAL OPPORTUNITY EMPLOYER
College for Social Innovation is an equal opportunity employer and does not discriminate on the basis of race, color, national origin, sex, religion, age, disability, sexual orientation, gender identity, veteran status, height, weight, or marital status in employment or the provision of services. National Service Alumni (i.e. Military, AmeriCorps, Peace Corps, etc.) are strongly encouraged to apply.


Department

Locations

Remote status

Hybrid Remote
our philosophy
We partner with nonprofits and socially-minded organizations that want to make a difference in people's lives. Since organizations are most impactful when there is alignment between its mission and their employee's values, and employees are most engaged when their strengths, purpose and attitude align with their role, our goal is to match qualified applicants with organizations that align with their strengths, purpose and values.
About Positively Partners
Positively Partners is a social enterprise committed to helping schools, nonprofits and socially-minded organizations achieve exceptional performance from their employees.
We are psychology practitioners, human resources professionals, trainers and system design experts working together to create highly productive, mission-driven, work communities.
Education, Program and Community Development
·
College for Social Innovation
·
Hybrid Remote
Associate Manager of Internships
Loading application form