Education, Program and Community Development
·
College for Social Innovation
·
Hybrid Remote
Associate Director/Director of Internships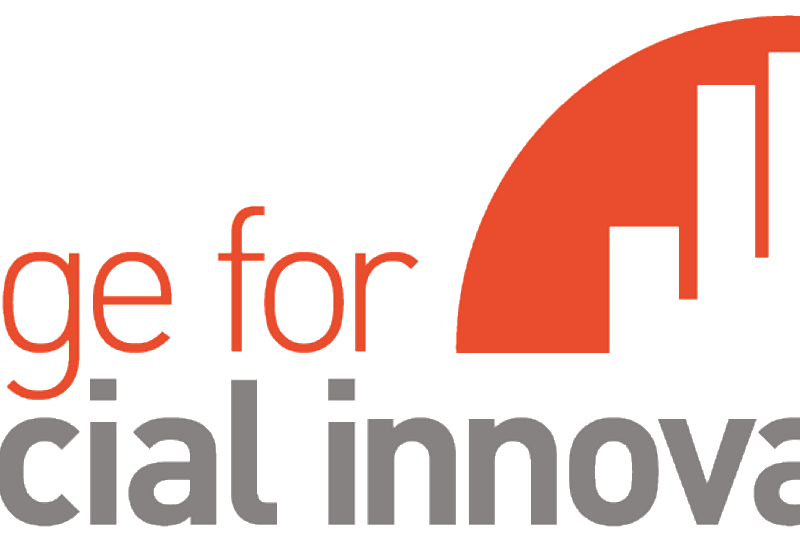 The Opportunity
Reporting to the Chief Program Officer, the Associate Director/Director of Internships will play an essential role in delivering upon the cornerstone of our model by sourcing, selecting and supporting excellent internships with Boston's leading social sector organizations. The ideal candidate will bring superior relationship building skills in order to effectively support students and social sector partners. This individual will also possess an interest in designing and delivering programmatic content for fellows in our program. Overseeing a team supporting approximately 40 to 60 fellows per semester, the Associate Director/Director for Internships will play a critical role in identifying and securing relevant and interesting internships across a diverse spectrum of mission areas throughout the city of Boston. This position plays an integral role helping the Programs Team to deliver a well-rounded, exceptional fellowship experience.
While CFSI is currently operating a hybrid-office, this position requires the candidate to be operating in-person 1-3 days a week in the office located at 89 South Street, Boston, depending on the nature of the work week. The ideal start date for this role is July 1, 2023.
KEY RESPONSIBILITIES
Internship Support and Program Quality Assurance (70%)
Oversee the Internships Team of 3 Full-Time staff; including managing, coaching, and cross-program coordination;
Support a portfolio of between 10-15 host sites each semester (dependent upon enrollment) to build relationships and provide individualized support and guidance to fellows and mentors;
Oversee the host organization recruitment cultivation and application processes while working closely with the Manager of Internships to build a strategic and diverse pipeline of host organizations across the city of Boston and beyond;
Oversee the host organization and fellow matching processes each semester with an eye towards building scalable systems for a growing organization;
Lead in the design and implementation of a series of mentor trainings for all new and veteran mentors in the program;
Oversee the development of a learning community for mentors to build networks, identify resources and leverage support from peers;
Provide ongoing coaching, thought partnership, and support to Social Innovation Fellows and their Mentors in their internships; facilitate an internship site visit with the host organization and fellow at least once per semester;
Implement and maintain a systematic process for collecting mid and end of semester performance evaluations and soliciting feedback from fellows and mentors on a weekly basis to ensure program quality.
Academic Programming and Facilitation (20%)
Work closely with the instructional team to design and implement workshops for fellows specifically as they relate to the internship experience and career planning and development; play a lead role in teaching and facilitating some sessions for the "Becoming a Problem-Solver" course;
Structure, update, and maintain the Internships Course on Canvas, including updating the Internship Syllabus and grading of internship hours, special projects, and mentor evaluations with the support of the Internships Team;
Support coordination and play a key role in the Welcome Fair, Launch Week Orientation, and Showcase graduation;
Attendly weekly Student Status support team meetings including identifying resources and implementing programming as necessary based on the identification of both individualized and collective student support needs, and serve in rotation as backup for on-call Community Advisors, on the occasional nights and weekends.
General Leadership (10%)
Direct cross organizational communication projects with Internships Team and Recruitment/Marketing Team;
Collaborate with the Chief Program Officer in continuing to innovate our program offerings.
QUALIFICATIONS & MINDSET
There are innumerable ways to learn, grow and excel professionally. We know people gain skills through a variety of professional, personal, educational, and volunteer experiences. We respect this when we review applications and take a broad look at the experience of each applicant. We want to get to know you and the unique strengths you will bring to the work. This said, we are most likely to be interested in your candidacy if you can demonstrate the majority of the qualifications and experiences listed below:
Bachelor's Degree and 4+ years of overall professional experience
Graduate degree in a relevant area as well as experience working with social sector organizations and/or student support/coaching is a plus
Strategic relationship-builder with outstanding communication skills
Proficiency in coaching and supporting students with a solution and customer service orientation
Interest in workshop design, facilitation and delivery
Strong organizational skills, excellent with details and follow-up
Ability to work effectively in collaboration with diverse groups of people; a team player, who can relate and operate effectively with peers and other associates within a collegial, yet demanding, work environment
Embody CFSI's core values of an optimistic mindset, curiosity, teamwork, purposeful effort, kindness, and generosity
An individual who is able to handle a variety of constituencies, manage multiple tasks simultaneously and thrive in a complex environment with multiple priorities
COMPENSATION & BENEFITS
Salary commensurate with experience; likely $65,000 - $95,000;
Medical benefits with 80% covered by CFSI and 20% covered by the employee; BCBS Dental plan 50% covered by CFSI; Vision Plan; Flexible Savings Account;
Commuting Reimbursements (up to $45/month);
Telecommunications reimbursement (up to $100/month);
21 vacation/personal days plus 13 organizational holiday days per year; office closure the week between Christmas and New Year; office closure on 6 summer Fridays;
Access to regular and ongoing feedback and professional development opportunities internally and ability to leverage organizational resources to seek additional development opportunities externally.
Does This Sound Like You? Apply!
Please submit a cover letter and resume here. We will consider applicants on a rolling basis. If you have any questions, please contact info@collegeforsocialinnovation.org.
About College for Social Innovation
College for Social Innovation (CFSI) brings together colleges and social sector organizations to create fully-credited experiential learning opportunities that are meaningful, accessible, and life-changing. Our college students, referred to as Social Innovation Fellows, build skills, and a professional network that helps to position them to become the next generation of problem solvers for humanity's tough challenges. Students are placed in a semester-long internship (400 hours) and also take skill-building and reflection classes twice a week as part of a diverse "Semester in the City" cohort.
College for Social Innovation recently completed its 13th semester of its Semester in the City program, having grown from a pilot cohort of 14 students in Fall 2016 to 47 students from 11 colleges and universities in Spring 2023. Overall we have enrolled 500+ students from 13 colleges and achieved strong initial results. We are now adding additional college partners and are looking to further build an innovative and unique educational experience that can add value for students and their home colleges while building a bigger, better, and more diverse talent pipeline for the social sector.
In the next four years, we look to create a nationally recognized curriculum and instructional delivery model that generates strong results while growing to serve 200+ students per year and piloting growth beyond Boston. Ultimately, we aim to build a movement to make it common for millions of college students -- representing the full diversity of the nation -- to gain access to careers in the fast-growing social sector.
EQUAL OPPORTUNITY EMPLOYER
College for Social Innovation is an equal opportunity employer and does not discriminate on the basis of race, color, national origin, sex, religion, age, disability, sexual orientation, gender identity, veteran status, height, weight, or marital status in employment or the provision of services. National Service Alumni (i.e. Military, AmeriCorps, Peace Corps, etc.) are strongly encouraged to apply.
Department

Locations

Remote status

Hybrid Remote
our philosophy
We partner with nonprofits and socially-minded organizations that want to make a difference in people's lives. Since organizations are most impactful when there is alignment between its mission and their employee's values, and employees are most engaged when their strengths, purpose and attitude align with their role, our goal is to match qualified applicants with organizations that align with their strengths, purpose and values.
About Positively Partners
Positively Partners is a social enterprise committed to helping schools, nonprofits and socially-minded organizations achieve exceptional performance from their employees.
We are psychology practitioners, human resources professionals, trainers and system design experts working together to create highly productive, mission-driven, work communities.
Education, Program and Community Development
·
College for Social Innovation
·
Hybrid Remote
Associate Director/Director of Internships
Loading application form