Real Estate / Title
·
Community Title Network (Frederick)
Pre-Processor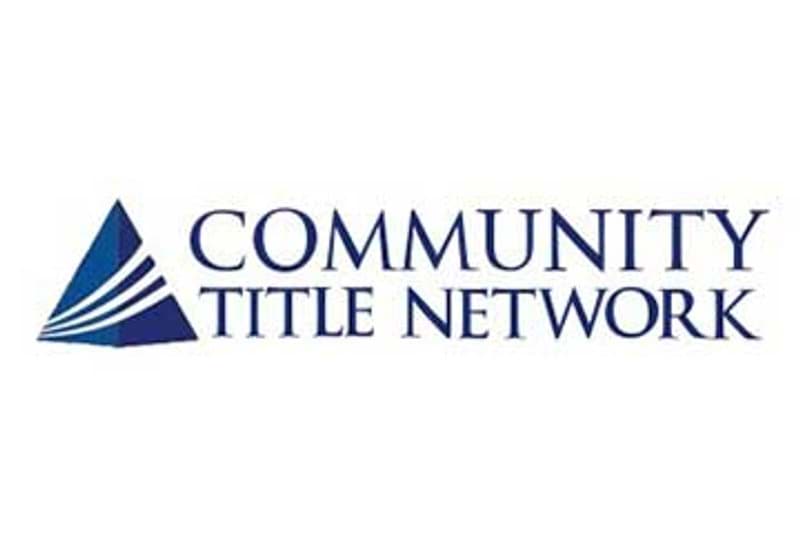 Have you had prior experience in the hospitality industry? Are you a helpful and contributing individual who enjoys a variety filled and team driven environment? Do you function best in a process driven, cooperative workplace where you are able to bring focus to what you do?

If so, we would be a great match for you and your career goals and provide a role that will inspire and reward a conscientious person like you!
THE POSITION
The Pre-Processor position will be responsible for key functions to deliver a successful closing experience. From post-contract to close, you will be on the front lines of customer engagement where you'll use strong problem-solving and process execution to drive outcomes. At Community Title Network, we are devoted to the highest standards of service and are committed to excellence. Because of this, you will be an ideal candidate for the position if you are a practical as well as a task driven individual who is enthusiastic about their work, communicates effectively and is driven by quality and a fierce attention to details.
From the examination of public records to the settlement table, we treat every stage of a transaction with the highest degree of professionalism and ethics. We feel strongly that the recipe for a successful transaction begins and ends with communication. If you're looking for a career in a company that's evolving and growing and filled with motivated team members who have pride in - and passion for - what they do, this is a terrific role for you.
KEY RESPONSIBILITIES
Coordinate the collection of key documents and information from customers and external providers
Coordinating with buyers/sellers on initial paperwork needed
Review files for typographical errors to ensure all information is correct in preparation for the closing
Ordering payoff statements, HOA statements, water and sewer information, answering phones
Manage data and document storage: transmit, scan, and file into appropriate systems
Liaise with external partners and coordinate activities critical for closing
Communicate effectively with clients, customers and fellow staff including returning all voicemails and emails
Assist branch with administrative tasks and general customer service
QUALIFICATIONS & MINDSET
Minimum of 1 year of relevant work experience in the banking,  title/settlement/mortgage, service or other related industry
Proficiency in Resware or other title software a plus
Excellent communication and interpersonal skills
Ability to multi-task and work under stringent deadlines
Highly detail-oriented
Collaborative and team-oriented
COMPENSATION & BENEFITS:
Salary will be competitive with similar roles at competing companies and you will also receive a robust benefits package. We offer medical, dental and vision insurance, 401(k) retirement plan with match, paid vacation, professional development opportunities, and more.
ABOUT US
We are the fastest growing title and settlement company in the Mid Atlantic, looking for team oriented people who want to advance their careers. Our family oriented philosophy and our team oriented focus on customer service are driving forces for our company culture and our success. We are looking for qualified individuals for positions in our company and look forward to discussing this opportunity with you!
One of the region's leading title companies, Community Title Network offers a vast array of title and settlement services to buyers and sellers, realtors, mortgage lenders, builders and developers. Our experienced team of residential and commercial title professionals ensure a smooth closing experience for all parties involved in the purchase transaction. Utilizing the latest technology available and meeting the highest security and compliance standards required by our industry, Community Title Network surpasses our competitors by speeding up the settlement process and making it easier and more convenient for all parties in the transaction to complete the settlement process.
Department

Locations

Community Title Network (Frederick)
our philosophy
We partner with nonprofits and socially-minded organizations that want to make a difference in people's lives. Since organizations are most impactful when there is alignment between its mission and their employee's values, and employees are most engaged when their strengths, purpose and attitude align with their role, our goal is to match qualified applicants with organizations that align with their strengths, purpose and values.
About Positively Partners
Positively Partners is a social enterprise committed to helping schools, nonprofits and socially-minded organizations achieve exceptional performance from their employees.
We are psychology practitioners, human resources professionals, trainers and system design experts working together to create highly productive, mission-driven, work communities.
Real Estate / Title
·
Community Title Network (Frederick)
Pre-Processor
Loading application form