Real Estate / Title
·
Community Title Network (Columbus, OH)
Residential Title Branch Manager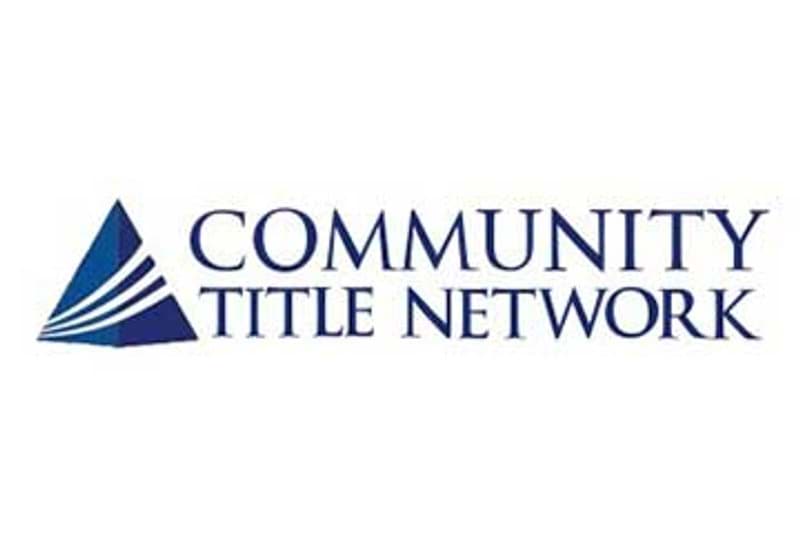 Residential Title Branch Manager
The Residential Title Branch Manager will lead and have full responsibility for overseeing all aspects of the title branch, including daily activities of the title company team and closing processes. The candidates will assist in leading the company ensuring the customer, both internal and external, has exceptional customer satisfaction, while maintaining productivity and effectiveness.
Qualifications and Requirements:
Licensed Title Agent
5+ years proven title closing experience in residential real estate
Managerial experience
Excellent oral and written communication skills.
Notary Public
Ability to write routine reports and correspondence.
Proficiency in all areas of real estate closings
Proficiency in reviewing or preparing raw abstracts
Strong Communication and organizational skills
Ability to supervise workflow with focus on quality results and minimizing errors
Ability to work independently
Excellent multi-tasking ability and able to prioritize duties
Duties and Responsibilities:
Lead the operational excellence of the branch.
Supervision, training and development of the branch team.
Monitor/measure workload, quality of output and overall performance of the company.
Responsible for process efficiencies, increased output while maintaining reduced errors.
Maintain compliance with regulatory requirements.
Ability to resolve pre-closing and post-closing issues.
Ability to perform the duties of all teammates within the branch.
Reviews title commitments and relays curative requirements to parties involved.
Reviews and ensures the work performed by all team members is in compliance with generally accepted practices.
Interface with buyers, lenders, escrow agents, sales and all in-house departments to ensure timely closing.
Maintain a limited personal closing workload
Review and approve sales contract package, monitor progress of loans and audits escrow closings.
Oversee sales contracts throughout their lifecycle. Serves as the liaison between the company and corporate divisions, maintains accurate records and monitors for changes to ensure contract management is a smooth, streamlined process.
Maintenance of the list of all contracts and their projected month of closing, the tracking and reporting of all earnest money received and due, etc.
Other duties as required.
COMPENSATION & BENEFITS:
Salary will be competitive with similar roles at competing companies and you will also receive a robust benefits package. We offer medical, dental and vision insurance, 401(k) retirement plan with match, paid vacation, professional development opportunities, and more.
ABOUT US
We are the fastest growing title and Settlement Company in the Mid Atlantic, and currently expanding to the Mid-West. We are looking for team oriented people who want to advance their careers. Our family oriented philosophy and our team oriented focus on customer service are driving forces for our company culture and our success. We are looking for qualified individuals for positions in our company and look forward to discussing this opportunity with you!
One of the region's leading title companies, Community Title Network offers a vast array of title and settlement services to buyers and sellers, realtors, mortgage lenders, builders and developers. Our experienced team of residential and commercial title professionals ensure a smooth closing experience for all parties involved in the purchase transaction. Utilizing the latest technology available and meeting the highest security and compliance standards required by our industry, Community Title Network surpasses our competitors by speeding up the settlement process and making it easier and more convenient for all parties in the transaction to complete the settlement process. 

Department

Locations

Community Title Network (Columbus, OH)
our philosophy
We partner with nonprofits and socially-minded organizations that want to make a difference in people's lives. Since organizations are most impactful when there is alignment between its mission and their employee's values, and employees are most engaged when their strengths, purpose and attitude align with their role, our goal is to match qualified applicants with organizations that align with their strengths, purpose and values.
About Positively Partners
Positively Partners is a social enterprise committed to helping schools, nonprofits and socially-minded organizations achieve exceptional performance from their employees.
We are psychology practitioners, human resources professionals, trainers and system design experts working together to create highly productive, mission-driven, work communities.
Real Estate / Title
·
Community Title Network (Columbus, OH)
Residential Title Branch Manager
Loading application form