Finance
·
Reach Out and Read
·
Fully Remote
Reach Out and Read National Finance Manager-Grants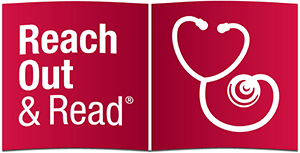 ABOUT REACH OUT & READ
Founded in 1989, Reach Out and Read gives young children a foundation for success by incorporating books into pediatric care and encouraging families to read aloud together. Reach Out and Read's tens of thousands of trained pediatric providers use books as a diagnostic tool during regular check-ups, and teach parents how to engage their child with a book to promote positive parent-child interactions during the rapid brain growth between birth and age five, particularly in economically disadvantaged families who are at risk for adverse outcomes. The daily practice of reading aloud with a parent supports children's literacy and math skill development, their social-emotional development, and prepares them for future success in school. Through its national network of providers, Reach Out and Read reaches 4.2 million children across the county – half of whom identify as BIPOC and a quarter of whom come from low-income families.
 
ABOUT THE OPPORTUNITY
Reach Out and Read's affiliate network of statewide and regional offices ensures our expansion as a public health intervention that drives early relational health, and our integration within communities. All of our Affiliates receive support, technical assistance, and resources from the National Center. As a member of the National Center team, the Finance Manager- Grants offers high level, personalized support for the administration and management of funding.
Reporting to the Director of Finance, the Finance Manager-Grants will serve as the central point of contact for pre- and post-award requests across the National Center and Affiliates. Institutional funding makes up over 70% of Reach Out and Read's budget, and accurate management of data, reporting, and compliance is vital to the organization's ongoing success and growth. We're looking for an experienced finance professional to join our team and provide responsive, expert service to our Affiliates. This is an exciting opportunity to apply your skills in grants oversight and reporting and to support a team making a lifelong impact on young people across the country.
In addition to the Finance team, the Finance Manager- Grants will work closely with Affiliate leaders nationwide and with our outsourced accounting partners.

KEY RESPONSIBILITIES
Regularly meet with Affiliate leaders and development teams to provide support and establish strong partnerships. Providing clear, accessible, and accurate guidance on government grants.
Serve as Reach Out and Read's central contact for all grant-related pre-award requests including but not limited to:

working with Affiliate Executive Directors and development teams to review contract details for accuracy and compliance; assist in the signature procurement process.

providing financial documentation and balance sheet analysis.

completing questionnaires, creating invoices, acquiring certificates of insurance and proof of charitable registration.

identifying potential compliance, monitoring and invoice needs with focus on state and federal awards.

Serve as ROR's central contact for all grant-related post-award requests including but not limited to:

working with colleagues at the National Center and Affiliates to create grant subcontracts and facilitate the execution of subcontracts with sub-awardee and ROR.

assisting Senior Accountant with state and federal award ongoing compliance, monitoring/tracking and cost accounting including Uniform Guidance (2 C.F.R. Part 200) and funder communications.

providing financial statements and completing interim and final funder reports.

Creating invoices as needed.

Manage pledge records in Salesforce including running weekly reports and reviewing award documentation for compliance with US GAAP and, when necessary, Uniform Guidance (2 C.F.R. Part 200).

Manage pledge and government receivables in Quickbooks including monitoring account receivables.

Ensure effective internal controls are applied to relevant accounting functions and recommend improvements as required.

Assist in annual audit and Form 990 preparation and submissions.
QUALIFICATIONS & EXPERIENCE
There are innumerable ways to learn, grow and excel professionally. We respect this when we review applications and take a broad look at the experience of each applicant. We want to get to know you and the unique strengths you will bring to the work. We'll honor your lived and professional experience as key aspects of your candidacy for the role and prioritize applicants with experience dismantling the structural inequities that disproportionately impact children and families with traditionally marginalized identities. We are most likely to be interested in your candidacy if you can demonstrate the majority of the qualifications and experiences listed below:
Commitment to increasing equity in opportunity and outcomes for children and to recognizing factors known to significantly impact differential outcomes for children, including race, ethnicity, language, and socio-economic status

Five (5) years of prior work experience in nonprofit accounting with significant experience in grants management (pre-award review and post award monitoring), budgeting, accounting, auditing, compliance, and account receivables.

Minimum of two (2) years of experience managing grants and contracts including state and federal awards.

Strong understanding of US GAAP and Uniform Guidance (2 C.F.R. Part 200).

Knowledge of QuickBooks and Salesforce required.

Advanced Excel Skills (Pivot Tables, V-Lookups, other automation functions) required.

Strong interpersonal skills/emotional intelligence and proven success working cross-functionally and collaborating with non-finance colleagues 

Excellent communication, writing, organizational, and time management skills.

Demonstrated ability to approach challenges with a solutions-focused mindset

Ability to prioritize multiple tasks, meet deadlines, and adapt flexibly within a growing organization

Demonstrated success working with diverse organizations and audiences.

Ability to streamline and improve accounting processes.
POSITION SPECIFICATIONS
This is a full-time, exempt position. The Finance Manager- Grants position will be classified as a remote role and may work from a home-based office anywhere in the US. Some travel for one to two national meetings per year may be required. The National Center is located in Boston, MA and preference will be given to candidates who can easily travel to our offices there. Preference will be given to those who have worked with diverse communities and colleagues.

COMPENSATION & BENEFITS
The salary range for this position is $75,000-$80,0000 commensurate with experience. ROR offers a robust benefits package including medical, dental, and vision insurance, a 401(k) retirement plan with match, paid time off, and more.

COMMITMENT TO DIVERSITY
Reach Out and Read is committed to building an organization that embraces diversity, pursues equity, and fosters an environment of inclusion. ROR sits at the intersection of health and education, uniquely positioned to play a critical role in addressing systemic disparities and inequities in the public health framework. ROR strives to be an antiracist organization, using its influence to fight against social injustice by supporting a culture of learning, empowerment, equity, and a deep appreciation for the unique experiences that we each bring to our communities. And, we believe that changing the world begins with holding ourselves and our workplace to that same standard.

THE IMPACT
Reach Out and Read program sites are located in 6,000 clinics, safety net hospitals, medical systems, and other healthcare settings in all 50 states, Washington, D.C., and the U.S. Virgin Islands.

Reach Out and Read serves 4.2 million children and their families annually.

More than 6.5 million new, developmentally appropriate books are given to children annually.

33,000 medical providers currently participate in Reach Out and Read

Our peer-reviewed body of evidence demonstrates that Reach Out and Read parents are two-and-a-half times more likely to read regularly to their children, and that children experiencing Reach Out and Read show enhanced language development.
To learn more about Reach Out and Read, visit www.reachoutandread.org.
EQUAL OPPORTUNITY EMPLOYER
Reach Out and Read is an equal opportunity employer and does not discriminate on the basis of sex, race, color, religion, sexual orientation, gender identity or expression, national origin, cultural heritage, ancestry, political belief, age, marital status, pregnancy, physical or mental disability or veteran status. Reach Out and Read is compliant with the Americans with Disabilities Act and we are committed to making special accommodations for your interview or work as a member of our team. If specific accommodations are needed, please email HR @ reachoutandread.org and our HR team will work to accommodate your needs.
©Copyright 2023 Positively Partners LLC

Department

Finance

Role

Manager

Locations

Remote status

Fully Remote
our philosophy
We partner with nonprofits and socially-minded organizations that want to make a difference in people's lives. Since organizations are most impactful when there is alignment between its mission and their employee's values, and employees are most engaged when their strengths, purpose and attitude align with their role, our goal is to match qualified applicants with organizations that align with their strengths, purpose and values.
About Positively Partners
Positively Partners is a social enterprise committed to helping schools, nonprofits and socially-minded organizations achieve exceptional performance from their employees.
We are psychology practitioners, human resources professionals, trainers and system design experts working together to create highly productive, mission-driven, work communities.
Finance
·
Reach Out and Read
·
Fully Remote
Reach Out and Read National Finance Manager-Grants
Loading application form