Finance
·
BYSO
·
Hybrid Remote
BYSO Director of Finance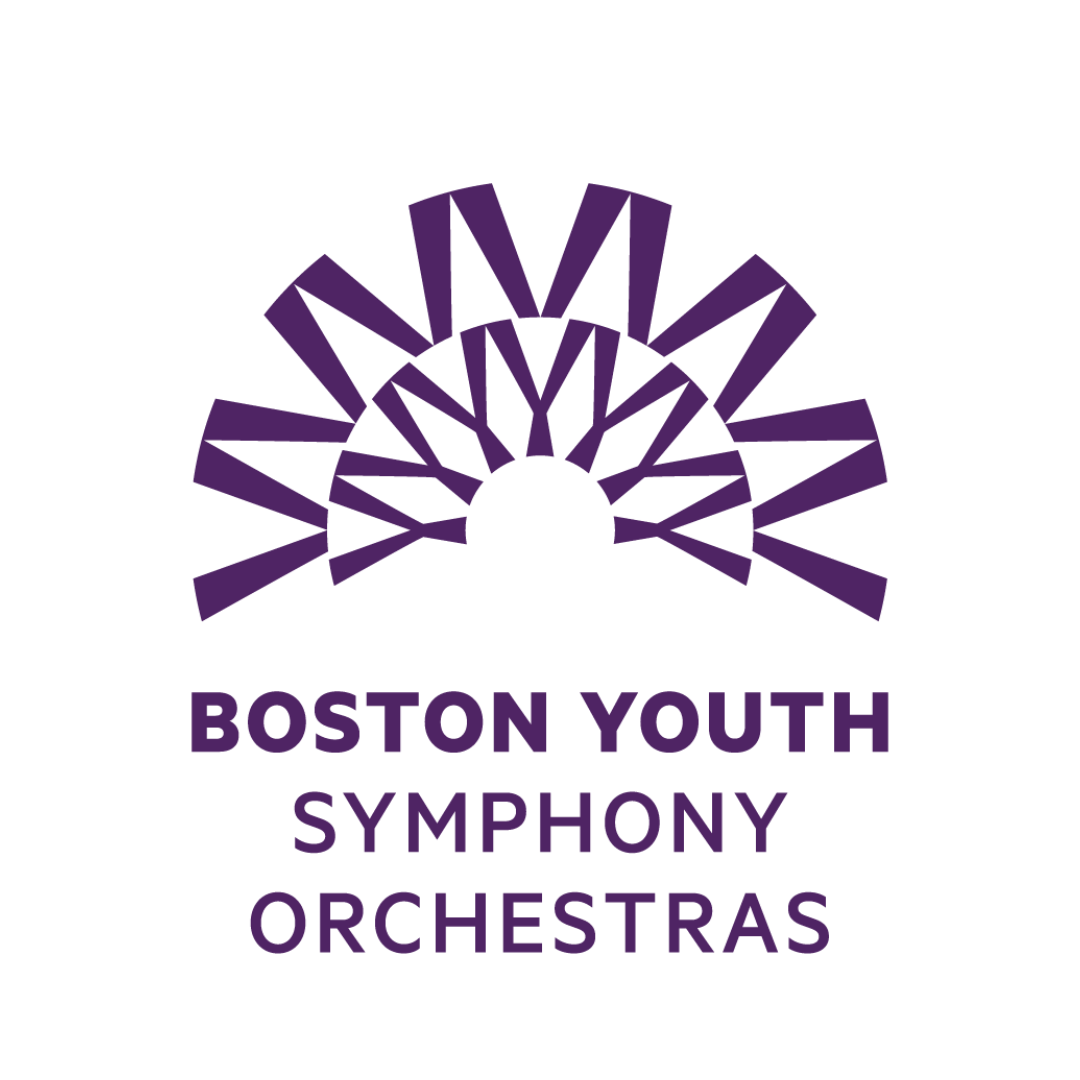 "Music deepens the sensitivity, understanding and intelligence of our students while opening their eyes to the world." - Federico Cortese, Music Director
Director of Finance
ABOUT BYSO
Since its founding in 1958, the Boston Youth Symphony Orchestras (BYSO) has reached thousands of students across New England through a legacy of high-quality training, the brilliance of classical music, and the gift of human connection.
The mission of BYSO is to encourage musical excellence in a professional and supportive environment by providing the highest quality orchestra training and performance opportunities to qualified musicians, grades K-12, and making its programs accessible to underserved communities through financial assistance and outreach.
BYSO is one of the most prestigious, comprehensive, and remarkable youth orchestras in the nation. BYSO will soon open the doors to its iconic BYSO Youth Center for Music, which will give young musicians from every corner of Boston and beyond unconditional opportunities to be immersed in music training and performance at the highest level. To learn more about BYSO please click here.
THE OPPORTUNITY
To support these efforts, BYSO is seeking an experienced and thorough Director of Finance. The Director of Finance will be a member of an administrative team of 19, and lead our fiscal management efforts, inclusive of accounting and human resources administration. As BYSO expands into its new building in early 2024, the Director of Finance will support the organization's growing financial operations as we expand from a $3.7 million budget to a $5 million budget over the next three years. The Director of Finance reports to the Chief Operating Officer, and will have the opportunity to hire a Finance Manager during their tenure..
RESPONSIBILITIES
Financial Data Accuracy & Reporting
Oversee and implement the day-to-day operations of the finance department including month end closing and reporting, A/P, A/R and billing of state, federal and private grants.

Oversee all aspects of accounts payable including entering bills into the accounting system, distributing bills for approval, tracking purchase orders and receipts, selecting bills for payment, processing both system and manual checks, resolving problems with vendors, maintaining vendor files.

Produce and audit monthly financial statements and forecasting reports for management and Board review, creating manual reports as needed.

Provide all necessary financial and annual work papers and schedules for the annual audit process and tax filing.

Serve as contact to Board Finance, Audit and Investment Committee and external auditors

Oversee all aspects of A/R including maintaining and reconciling student accounts in ACTIVE Networks.

Prepare and submit timely financial reports to banks required under LOC and Bridge Loan.

Implement controls to ensure integrity of financial systems
Budget Management
Prepare the annual and capital budgets and help ensure a close integration between organizational plans and the budget.

Track financial performance against program budgets on a monthly basis with Senior Staff and the Property Manager for the BYSO Youth Center for Music.

Assume responsibility for identifying budget variances and working with the finance committee to address them.

Work with the development department to ensure use of funds follows grant restrictions.

Work closely with outside accounting firms on annual audit and tax filing.

Manage cash flow including appropriate spending of restricted funds.
Compliance and Risk Management
Manage the insurance process at renewal date: Worker's Compensation, D&O, General and Umbrella Liability, etc.

Maintain all contractual files: vendors, insurance, & contracted employees

Monitor lease and rental agreements to ensure compliance.
Human Resources Administration
Oversees all aspects of Human Resources administration including responsibility for payroll especially, maintaining and monitoring Paychex Payroll system, document retention, vacation and sick time tracking and accruals, quarterly reconciliation to 941 reports, year-end 1099, W-2 and 1042 preparation and filing

Maintain personnel policies and procedures.
QUALIFICATIONS
There are innumerable ways to learn, grow, and excel professionally. We respect this when we review applications and take a broad look at the experience of each applicant. We want to get to know you and the unique strengths you will bring to the work. This said, we are most likely to be interested in your candidacy if you can demonstrate the majority of the qualifications and experiences listed below.

5 years of progressive accounting experience with management responsibilities

Knowledge of GAAP and FASB standards as they apply to nonprofit agencies

Proven knowledge of accounting, Human Resource and financial systems

Strong computer, business software and organizational skills – experience with Microsoft Excel essential; experience with QuickBooks preferred

Demonstrated time management, self-motivated, and has the ability to work independently: able to assess priorities, manage a variety of activities simultaneously in a time-sensitive environment, and able to meet deadlines with diligence and accuracy

Excellent written and verbal communication skills
Strong interpersonal skills
Ability to work with people from diverse cultural, racial, and ethnic backgrounds

Bachelor's degree
LOCATION, COMPENSATION & BENEFITS
This is a year-round, full-time exempt position with a hybrid schedule located at the Boston Youth Symphony Orchestras' headquarters on the Boston University campus in Allston, MA. Come February BYSO operations will move to a new facility located at 235 Huntington Ave. The expectation is that the Director of Finance will be in the office three days per week. Expected start date is early 2024
The salary for this role is $100,000 annually and includes benefits such as a $4000 health insurance stipend and generous PTO and sick time.
TO APPLY
The BYSO is a positive, dynamic and inclusive environment for both our student population and our staff. Knowing its importance to the success of our work, BYSO is committed to diversity and inclusion, and we aspire to build a diverse staff team and community. We strongly encourage people of all backgrounds to apply.
Interested candidates are encouraged to promptly submit their application through our online portal. All applicants will receive a response to their application within two weeks of submission. Please email mcoleman@positivelypartners.org with questions or for support submitting your application. Candidates who advance should expect to have a phone interview with the recruitment team at Positively Partners, followed by a virtual interview with the hiring managers Kathryn Rudolph, Chief Operating Officer, and Catherine Weiskel, Chief Executive officer and a final interview which will include opportunities to meet and engage with the BYSO staff more broadly.
EQUAL OPPORTUNITY EMPLOYER
Boston Youth Symphony Orchestras is a registered 501(c)3 organization and is committed to equity, diversity, and inclusion in all facets of the organization. BYSO welcomes applications from all qualified candidates regardless of age, race, gender, sexual orientation, disability, religion, or national origin.

©Copyright 2023 Positively Partners LLC
Department

Finance

Role

Director

Locations

BYSO

Remote status

Hybrid Remote
our philosophy
We partner with nonprofits and socially-minded organizations that want to make a difference in people's lives. Since organizations are most impactful when there is alignment between its mission and their employee's values, and employees are most engaged when their strengths, purpose and attitude align with their role, our goal is to match qualified applicants with organizations that align with their strengths, purpose and values.
About Positively Partners
Positively Partners is a social enterprise committed to helping schools, nonprofits and socially-minded organizations achieve exceptional performance from their employees.
We are psychology practitioners, human resources professionals, trainers and system design experts working together to create highly productive, mission-driven, work communities.
Finance
·
BYSO
·
Hybrid Remote
BYSO Director of Finance
Loading application form