Real Estate / Title
·
Community Title Network (Columbus, OH)
Commercial Escrow Officer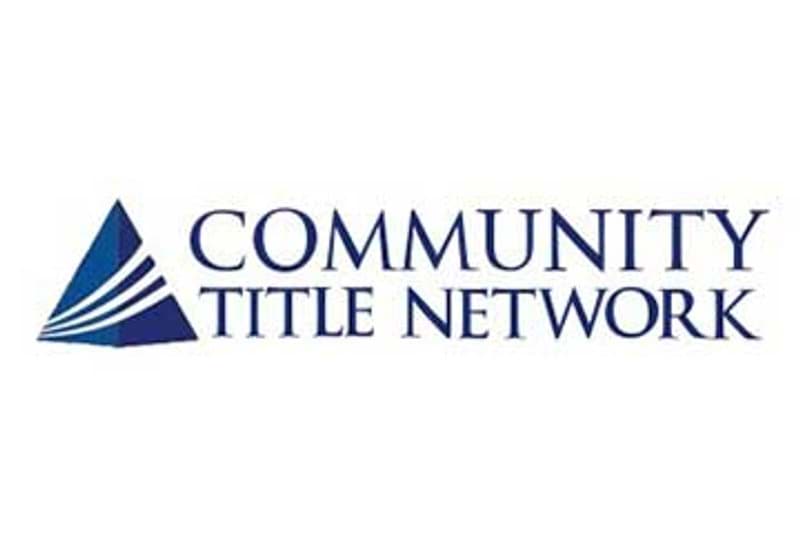 This role requires an experienced Commercial Escrow Officer relying on their understanding of title underwriting standards and title insurer underwriting guidelines to determine condition of title, and insurability while considering risk and liability. The ideal candidate has a knack for providing resolutions for complex issues while providing exceptional service to both internal and external clients alike.
Candidate must have title industry experience within a title or title underwriting company to be considered for this role.
Role And Responsibilities

Prepares and examines title commitments for accuracy and identifies any requirements, defects and exceptions and works to clear the issues timely while effectively notating all systems to track progress.
Evaluates title search, researches and resolves any and all title issues and discrepancies on record based on published underwriting standards, bulletins and guidelines as requested by client or supervisor.
Reviews contracts and disclosures for completeness, consistency, and compliance
Corresponds with lenders, builders, real estate agents and attorneys as needed.
Determines solutions for clearing title issues and acts on this determination to resolve any issues identified.
Performs more complex functions including obtaining releases for prior liens, reviewing divorce decrees, trusts and corporate documents to ensure clear title.
Reviews surveys and subdivision plats and declarations to determine insurability, as needed
Coordinates with state and regional underwriting counsel in an effort to resolve title curative manners consistent with policies and procedures.
Communicates with lienholders or attorneys regarding HOA liens, municipal liens or other property liens.
Provides estimated title resolution dates to client while working diligently to meet estimated resolution dates and manages tracking reports as required by client or supervisor.
Prioritizes daily work to ensure client SLAs are met for each metric assigned during the title and curative process.
Manages policy, processes and procedures at the program level for the company. This includes cross-functional processing involving multiple work streams.
Performs other duties as assigned by supervisor. 
Qualification And Education Requirements
High School diploma or GED required, Baccalaureate degree preferred.
3+ years of Commercial title experience in the title industry, national or regional experience needed.
Must have knowledge of all title processes and able to maintain title process from beginning to end.
Work under general supervision.
Ability to make well-reasoned risk decisions.

Preferred Skills

Strong communication skills, with the ability to clearly and concisely present issues, ideas and recommendations in verbal, written and presentation formats.
Highly motivated, inquisitive, self-started with the ability to multi-task and effectively manage priorities to meet deadlines in a fast-paced environment.
Strong attention to detail, excellent organizational skills, ability to produce at high volume and capacity to work under pressure and tight deadlines.
Capable of generating a high degree of respect and trust to develop and maintain strong relationships with business partners across all levels of stakeholders
COMPENSATION & BENEFITS:
Salary will be competitive with similar roles at competing companies and you will also receive a robust benefits package. We offer medical, dental and vision insurance, 401(k) retirement plan with match, paid vacation, professional development opportunities, and more.
ABOUT US
We are the fastest growing title and Settlement Company in the Mid Atlantic, and currently expanding to the Mid-West. We are looking for team oriented people who want to advance their careers. Our family oriented philosophy and our team oriented focus on customer service are driving forces for our company culture and our success. We are looking for qualified individuals for positions in our company and look forward to discussing this opportunity with you!
One of the region's leading title companies, Community Title Network offers a vast array of title and settlement services to buyers and sellers, realtors, mortgage lenders, builders and developers. Our experienced team of residential and commercial title professionals ensure a smooth closing experience for all parties involved in the purchase transaction. Utilizing the latest technology available and meeting the highest security and compliance standards required by our industry, Community Title Network surpasses our competitors by speeding up the settlement process and making it easier and more convenient for all parties in the transaction to complete the settlement process. 

Department

Locations

Community Title Network (Columbus, OH)
our philosophy
We partner with nonprofits and socially-minded organizations that want to make a difference in people's lives. Since organizations are most impactful when there is alignment between its mission and their employee's values, and employees are most engaged when their strengths, purpose and attitude align with their role, our goal is to match qualified applicants with organizations that align with their strengths, purpose and values.
About Positively Partners
Positively Partners is a social enterprise committed to helping schools, nonprofits and socially-minded organizations achieve exceptional performance from their employees.
We are psychology practitioners, human resources professionals, trainers and system design experts working together to create highly productive, mission-driven, work communities.
Real Estate / Title
·
Community Title Network (Columbus, OH)
Commercial Escrow Officer
Loading application form